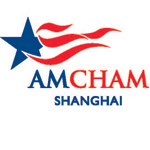 Thursday, September 4th, 2014
The Westin Bund Center
Shanghai, China
AmCham Shanghai's 1st Annual Small & Medium Enterprise (SME) Conference "Small Business is Big Business: Seizing Untapped Opportunities in China for U.S. SMEs" will be held on September 4th in Shanghai from 07:30–11:00 (UTC +8) at The Westin Bund Center. This half-day conference will focus on the promotion of trade support in China and the U.S. for small- and medium-sized enterprises interested in expanding into the China market. Speakers from both private and public organizations including the U.S. Foreign Commercial Service, China Council for the Promotion of International Trade Shanghai Sub-Council (CCPIT Shanghai) and China Council for the Promotion of International Trade Jiangsu Sub-Council (CCPIT Jiangsu) will be in attendance.
SSOE's Rob Benedetti will participate in the panel discussion, "Seizing Opportunities for U.S. SMEs in China – Things you Need to Know". Benedetti will lend his expertise to the panel, discussing site selection in China, opportunities in the vast China market, the importance of analysis and relationships, and why China has promising potential. In addition, he'll discuss site selection success stories to demonstrate the evolving market, the importance of getting integrated and established in the right zones and locations given your business attributes, and key guidelines to follow for incoming SMEs into China.
To view the full press release and to learn more about this event, click here.