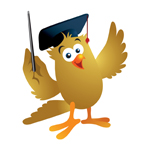 SSOE's Know-vember began in 2008 and includes a series of Lunch & Learns for employees scheduled to occur throughout the month of November. It's part of SSOE's commitment to ongoing learning and information sharing. This yearly focus on learning from each other recognizes that some of the smartest people we know are our colleagues! The topics addressed are designed to increase efficiency, effectiveness, innovation, creativity, and technical competence—all with the goal of saving our clients time, trouble, and money.
Sessions will focus on a number of topics including:
The Rotation Program Experience: Memoir of a Traveling Engineer
Virtual Design and Construction — Taking us to the Next Level
Team SSOE and SharePoint 2013 – A New Way to Work
An Update on the Cross Discipline Coordination Initiative
Workplace Safety
Can You or Will You IAP? An introduction to Interactive Planning (IAP) to improve the results of your project outcome.
Integrating Estimating on Projects – Heading Towards the Future
Crecimiento de Nuestro Negocio en Mexico (Growing our Business in Mexico)
An Introduction to the PM/PC Model and Interactive Cost Control
2013 Employee Survey Results
VDC Steel – Virtual design technology that seamlessly integrates steel design, fabrication, and erection delivering exceptional quality with reduced cost and a faster construction schedule.

December 3-5, 2013
The Venetian Hotel
Las Vegas, Nevada
SSOE's Jason Rostar, BIM Coordinator has been selected to host a roundtable session at the 2013 Autodesk University Conference. The session, "From Point Clouds to Construciton: Retrofits Explored" will cover streamlining the process of completing a complex retrofit project as well as investigate the conversion of point cloud data to native Revit elements indexing an existing conditions model, creating a design model, and using construction detailing applications within Revit to produce accurate documentation.
The Autodesk University annual conference and exhibition will take place December 3-5, 2013 at the Venetian Hotel in Las Vegas, Nevada and offers a forum for design professionals around the world to attend educational sessions, product demonstrations, and networking. Attendees can participate in collaborative problem solving, idea sharing, and engage in new professional relationships.
Rostar is scheduled to present on Thursday, December 5th at 1:00 pm. For more information and to register for the conference, please visit:
http://au.autodesk.com/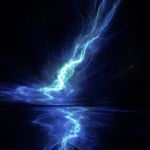 February 18-19, 2014
The Columbus Renaissance Hotel
Columbus, Ohio
SSOE's power experts will be exhibiting at the 18th Annual Ohio Energy Management Conference. The conference has a primary focus on energy savings opportunities, energy efficiency, emerging technologies to help reduce energy consumption, and how best to take advantage of savings through renewable energy sources. Sessions will offer a forum for best practices in energy management and offer valuable insights on effective, efficient, and innovative uses of energy.
For more information on this event, visit: http://www.mecseminars.com/energy-management/18th-annual-ohio-energy-management-conference