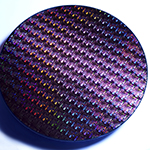 July 8-10, 2014
Moscone Center
San Francisco, CA
SEMICON West is the flagship annual event for the global microelectronics industry. It is the premier event for the display of new products and technologies for microelectronics design and manufacturing, featuring technologies from across the microelectronics supply chain, from electronic design automation, to device fabrication (wafer processing), to final manufacturing (assembly, packaging, and test). More than semiconductors, SEMICON West is also showcase for emerging markets and technologies born from the microelectronics industry, including micro-electromechanical systems (MEMS), photovoltaics (PV), flexible electronics and displays, nano-electronics, solid state lighting (LEDs), and related technologies.
SSOE's semiconductor manufacturing experts will be exhibit at SEMICON West 2014. For more information about this event, visit http://www.semiconwest.org/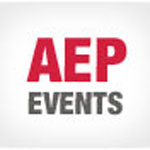 August 4 - 7, 2014
Greater Columbus Convention Center
Columbus, Ohio
SSOE's power team has worked on numerous projects for American Electric Power (AEP) over the past 15 years, and is experienced in industrial boiler operations, EPA regulations, as well as alternative energy and energy efficiency initiatives. Representatives from SSOE's power team will be in attendance for this annual conference!
BRO Forum is an annual event that brings together AEP employees, utility company guests and the top industry suppliers to network and learn about Boiler Reliability Optimization (BRO) through technology and processes. To learn more about this event, click here.