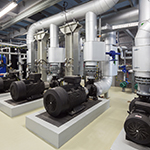 Tuesday, February 21 – Wednesday, February 22, 2017
The Columbus Renaissance Hotel
50 North Third Street
Columbus, Ohio
The 21st Annual Ohio Energy Management Conference (OEMC) promises an abundance of best practices and case studies from Ohio companies and their leading-edge initiatives.  Major components of the conference include energy savings opportunities, energy efficiency, emerging technologies to help reduce energy consumption, and how best to take advantage of savings through renewable energy sources.
Click here for more.