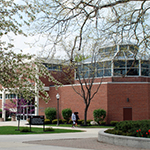 Wednesday, November 19, 2014
7:30pm—9:30pm
The University of Findlay
Malcolm Lecture Hall in the Brewer / Frost Science Center
1000 N. Main Street
Findlay, OH

Tony Geise, Safety Manager at SSOE Group, has been invited to speak at the University of Findlay's Environmental, Safety, and Occupational Health (ESOH) 499 Seminar on his career in environmental, safety, occupational health, and sustainability on November 19, 2014. The course is designed to introduce students in the program to the various career paths they may choose once obtaining their Bachelor's in Environmental, Safety, and Occupational Health. The audience will include students, faculty, and guests.  
Tony, an authorized Occupational Safety and Health Administration (OSHA) construction outreach trainer, has 30+ years of experience in the environmental and safety field and has a Master of Science in Environmental Health and Safety. He is a dedicated project manager and construction supervisor, ensuring all SSOE construction managers and personnel are adequately trained and have the resources to manage their projects incident and injury free.
Tony will describe his daily activities—both now and earlier in his career—in addition to providing helpful information regarding the pursuit of a similar career to aid students as they prepare for graduation. For a map of the University of Findlay campus, click here.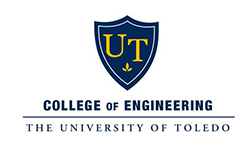 Saturday, December 20, 2014
3:00 p.m.
The University of Toledo, Nitschke Auditorium
Toledo, OH
CEO-Elect Bob Howell will be speaking at the University of Toledo College of Engineering Fall Commencement. Congratulations to all 2014 graduates!
For additional information, click here.