Saturday, September 13th, 2014
Imagination Station
Toledo, Ohio
To help raise awareness of hunger/poor nutrition and its effect on the health of those in our community, ProMedica, SSOE Group, and Seagate Foodbank are planning a fun, competitive event at Imagination Station in downtown Toledo.
Scheduled for Saturday, September 13 (10 a.m. – 5 p.m.), the event would feature teams of children ages 8-12 competing to build tables from donated food items gathered for the Seagate Foodbank of Northwest Ohio. Six teams of 5-6 participants will be formed from Boys and Girls Club, Girls Scouts and Big Brothers/Big Sisters. Each team will be paired with a volunteer mentor from SSOE to build their table.
The tables will be judged by a panel of community leaders, with the winning team receiving a contribution to the Seagate Foodback from ProMedica.
The event is part of ProMedica's Come to the Table initiative and coincides with Hunger Action Month. The public is encouraged to participate, as space and materials will be available for visitors to build their own creations.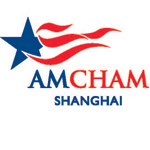 Thursday, September 4th, 2014
The Westin Bund Center
Shanghai, China
AmCham Shanghai's 1st Annual Small & Medium Enterprise (SME) Conference "Small Business is Big Business: Seizing Untapped Opportunities in China for U.S. SMEs" will be held on September 4th in Shanghai from 07:30–11:00 (UTC +8) at The Westin Bund Center. This half-day conference will focus on the promotion of trade support in China and the U.S. for small- and medium-sized enterprises interested in expanding into the China market. Speakers from both private and public organizations including the U.S. Foreign Commercial Service, China Council for the Promotion of International Trade Shanghai Sub-Council (CCPIT Shanghai) and China Council for the Promotion of International Trade Jiangsu Sub-Council (CCPIT Jiangsu) will be in attendance.
SSOE's Rob Benedetti will participate in the panel discussion, "Seizing Opportunities for U.S. SMEs in China – Things you Need to Know". Benedetti will lend his expertise to the panel, discussing site selection in China, opportunities in the vast China market, the importance of analysis and relationships, and why China has promising potential. In addition, he'll discuss site selection success stories to demonstrate the evolving market, the importance of getting integrated and established in the right zones and locations given your business attributes, and key guidelines to follow for incoming SMEs into China.
To view the full press release and to learn more about this event, click here.