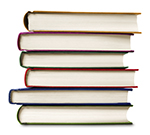 Thursday, October 16, 2014
11:30am—2:30pm
Grand Plaza Hotel
444 N. Summit Street
Toledo, Ohio

SSOE Group is proud to support the 27th Annual Toledo Blade Corporate and Community Spelling Bee! Wishing the best of luck to all, including SSOE's Teams: The Wannabees, Bee-lievers, and Buzzworthy Hive Jivers
This fun event supports the work of Read For Literacy. For additional information, click here.