Advancing Building Estimation 2017: "Designer Perspective: Understanding an Architect's View on Modeling Responsibilities and Delivery of Design Data to Estimators"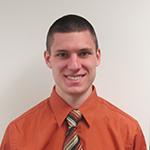 Monday, May 22 – May 24, 2017
Westin Houston, Memorial City
945 Gessner Road
Houston, Texas
All Day Event
Douglas Furia, VDC / BIM Coordinator at SSOE Group, will be speaking at Advancing Building Estimation 2017: Improving the Accuracy of Conceptual and Model-Based Cost Estimating in Houston, Texas. Douglas' presentation, titled "Designer Perspective: Understanding an Architect's View on Modeling Responsibilities and Delivery of Design Data to Estimators", will map out the typical contractual responsibilities of an architect or design modeler and how this compares with an estimator's expectations, compare the cost and time of delivering models at various levels of detail, and discuss the appetite of architects and designs to change and what their motivation or incentive is to make life easier for the estimator.
For more information, click here.
You can follow any responses to this entry through the RSS feed. Both comments and pings are currently closed.
Tagged advanced-technologies-feature, Design Feature, design-technology-feature, virtual-design-and-construction-feature