Perry Technical Institute Employer Expo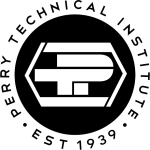 Wednesday, April 26, 2017
2011 W Washington Avenue
Yakima, Washington 98903
9:00 AM – 2:00 PM (PST)
Perry Technical Institute will be hosting an employer expo for students and alumni on Wednesday, April 26, 2017. SSOE Group is excited to be a part of this networking event as we continue our search for interns / co-ops and candidates to hire full time. Visit www.ssoe.com/careers to check out current openings and sign up for career alerts on positions of interest to you!
For further details, please contact Perry Technical Institute Career Services at careerservices@perrytech.edu.
You can follow any responses to this entry through the RSS feed. Both comments and pings are currently closed.