The Engineering Society of Detroit Job Fair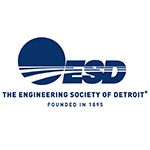 Monday, September 25, 2017
Suburban Collection Showplace
46100 Grand River Avenue
Novi, Michigan
2:00 PM – 7:00 PM (EST)
The Engineering Society of Detroit (ESD) will soon be hosting its Engineering and Technology Job Fair, which is tailored specifically to engineering and technology professionals and recent college graduates. Attendees will have the opportunity to meet face-to-face with the nation's leading engineering and technology companies. We are excited to be a part of this event as we continue our search for interns / co-ops and candidates to hire full time.
The ESD represents all disciplines of engineering, construction and design, architecture, IT, and technology. For more information about this event, click here.
You can follow any responses to this entry through the RSS feed. Both comments and pings are currently closed.
Tagged career-fair, detroit, job-fair