3D Design – For an action packed view of your process
For more information
contact us at:
3dfood@ssoe.com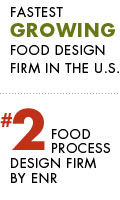 Some recent articles that dive into the advantages and applications of technology, especially 3D design.



by Joe Badalamenti, PE, PMP




By John Stauffer, PMP — Senior Project Manager
You can follow any responses to this entry through the RSS feed. Responses are currently closed, but you can trackback from your own site.