60 Years and Green Frontiers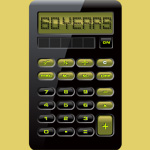 Room for one more New Year's resolution?
SSOE is celebrating our 60th anniversary this year and we've decided to make it our "green anniversary." Our focus will be on the small, incremental steps we can take as individuals to make a positive impact on the environment.
You have to know where you are before you can figure out where you want to go. If you'd like to join us this year, visit our website for a comprehensive list of quick and easy calculators you can use to benchmark where you currently stand, and resources that can provide tips on how you can make 2008 the year you embark on the green frontier.
www.ssoe.com/LP/calculators.aspx
You can follow any responses to this entry through the RSS feed. Responses are currently closed, but you can trackback from your own site.