BUSINESS IN CHINA: perspectives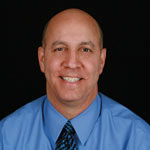 SSOE recently hired Robert Benedetti as its new Business Director for China and Asia Operations. He has 20 years of experience in business development for companies in the technology and built environment sectors. A graduate of the Ohio State University, Rob is Chairman of AmCham-Shanghai's Design and Construction Committee. His active involvement in the Chinese business and construction markets gives him a strong grasp of the issues and challenges American companies face when they set up operations around the globe.
What common challenges do companies face when locating operations in China?
Companies often find themselves frustrated about the conflicting or confusing information provided by an array of government officials they are required to engage when launching or expanding their enterprise. Among the sources for their frustration are business-licensing requirements, land-contract agreements, availability of utilities, planning bureau approvals and permitting processes, and, last but not least, identifying and selecting design and construction partners they can trust. Fortunately, the SSOE China team has a great deal of expertise and experience with these tripping points and can provide guidance to China investors.
What is ahead for manufacturing in China?
The growing consensus among experts in China is that profitable foreign-invested companies here realize it's time to stop viewing China simply as a source of cheap labor and low-cost production.
Surveys show that a growing number of businesses are considering access to the local Chinese consumer market as a reason for locating, or expanding operations in China. As a corollary to that, fewer companies are exclusively focusing on low-cost labor and materials as central to their primary China business model. In fact, experts believe there is growing uncertainty among foreign-invested manufacturers that China will be able to maintain its advantage as a purely low-cost manufacturing resource.
While foreign companies need to remain vigilant in protecting their intellectual property in China, they are starting to gain confidence about implementing next-generation production techniques here. This includes equipment (using the same high-end technology used in their domestic facilities), their process (a focus on productivity enhancement), and their workforce (employing increasingly skilled and empowered workers). Given SSOE's long-standing experience in industrial process environments and our understanding of how to overcome implementation challenges in China, we are a valuable resource for clients wanting to enhance their productivity and profitability in China, and throughout Asia.
How is the economic crisis impacting Western firms in China?
While the economic crisis is impacting both exports from China as well as domestic sales, most foreign-invested manufacturers are optimistic about the long-term success of their operations in China. Many companies are using the current economic crisis—which has reduced exports in China—as an opportunity to redirect efforts to the long-term strategy of serving China's domestic market.
This shift in focus includes companies that originally came to China to export lower cost goods back to their home country. Today some are moving beyond their original target of the premium Chinese consumer market and extending their reach to mid-to-high end markets, and increasingly tailoring products for Chinese consumers.
What's ahead for SSOE's China operations?
We see our highest priority as expanding our geographical coverage to the northeastern region in the very near future due to rapid development and investment by foreign companies. We also have longer term plans to set up offices to cover southern and midwestern regions in China.
You can follow any responses to this entry through the RSS feed. Responses are currently closed, but you can trackback from your own site.