Expert Article: "Q&A With Two SSOE Experts on the Current Data Center Industry"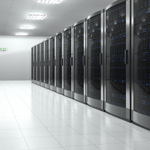 SSOE's Jay Chester, PE, Senior Project Manager, and David Gillespie, AIA, LEEP AP, Architect, are featured in this Q&A on the current state of the data center industry and their forecasts for the future. Within, Chester and Gillespie address trends they see emerging for the design, construction, and development of data centers as well as the potential market for data center retrofits and upgrades.
Market size for data center work (new and retrofit). Do you know how large the U.S. data center construction sector is? Is the sector growing, shrinking, staying the same? By how much?
The data center market is projected to be around $10 + billion dollars in construction for 2013. It is unknown how large the data center construction sector is. There are many construction companies who are creating divisions that focus on data center construction. These companies are investing large amounts of both human capital and dollars to capture data center construction projects. This all indicates that the data center construction sector is growing. We are seeing an increase in some market sectors such as healthcare that is outpacing other data center sectors such as financial (banks and insurance, communications, transportation)  all of which are under business and regulatory pressures to keep pace with technology. Healthcare has been lagging behind for a variety of reasons, one of which is the rollout dates for the 7 phases of the healthcare reform act. The complexity and cost of data centers to support the needs of healthcare has made many companies take a "wait and see" attitude believing the regulations may change, be delayed, or the reimbursement models be changed causing data center investments to become stranded. Now that many of those questions have been answered, healthcare facilities want to move more quickly with design and construction of data centers projects. Within healthcare and other commercial data centers there are a few major camps: retrofit and optimize current facilities (in place renovations), additions or expansion of current data centers, adaptive reuse of space for use as a data center that was not originally designed as such, and new construction or purpose built data centers.
Any idea of the short- and long-term forecast for data center work?
The forecast for data center work should show growth in both the short term and long term. Just about everything we use in our daily lives utilizes, manages, or produces data. No one sees this trend changing; therefore data and the management of data will increase over the years. There are certain industries and regions of the country that may experience different levels of market growth. Cooler, drier climates may see growth in new purpose built data center that can take advantage of "free" cooling techniques, or regional factors that may attract data centers include the cost of utilities, connectivity, tax incentives, and an educated work force. The competition for these facilities is becoming keener as state and local governments are focused on marketing the benefits of their locations to court companies, and bring jobs.
What are the 4-5 major trends in data center facility design, construction, and development that our readers should know about?
Reliability – any downtime is now becoming a costly issue no matter what your companies' business is. Some studies have shown downtime cost can range from $500/ min to $11,000/min. Data Center companies are developing strategies to minimize or eliminate down time. Many data center operators are investing in tools that will help them better account for the cost of both operations and the cost of interruptions.  It can be easy to miss some of the hidden costs that are the result of an outage.  Many Co-Lo data centers have both penalties and incentives in their lease agreements that are triggered by outages, or the prevention of outages that can prove "motivational" in maintaining operations.  Another cost is the recovering of losses related to a negative public perception.  Companies may choose not to extend a lease with a hosting company due to repeated outages that far exceed the costs associated with mitigation the outages in the first place.
Proximity to Power Sources – more and more data centers are being located closer to power sources. This trend is being driven by power companies trying to minimize their capital investment in infrastructure and developing high-use customers. Often utility companies are partnering with local and state governments to create technology zones where the infrastructure investment can be shared across multiple customers and create a density that will drive economic growth.
Heat Management – newer and more powerful servers can generate more heat then we have seen to date. New concepts and more efficient designs are needed. Systems such as hot aisle containment work need to evolve and designs need to evolve to integrate heat management, cooling efficiency along with power efficiency. There continues to be advancements operating temperature of chips, and the reduction of size that adds pressure on the management strategies employed in data centers.
Operations Information Management – if you can measure operations of each critical system and equipment in your data center, then you can establish the most efficient way to operate your data center. You can also predict equipment life cycle and decrease consumption of resources. The old adage that you can't manage what you can't see is very true in this case. DCIM, or Data Center Infrastructure Management is a powerful tool, when properly designed and deployed, to help manage the capacity, delivery, consumption, and energy across a data center.
Energy Efficiency – As companies become more sophisticated in their consumption of resources the pressure to reduce their consumption of energy and the rising cost of energy has raised the value of lowering consumption. Data centers are notorious energy consumers, as compared to the balance of a given building type. Energy efficiency is no longer a marketing ploy; it's an essential economic survival tool.
Data Center Hardening – As natural and man-made disasters make more headlines companies are pursuing design strategies that harden data centers against severe weather such as tornadoes and hurricanes, acts of vandalism or terrorism and other natural events such as earthquakes, wildfires and winter weather. Ensuring a data center can survive and continue to operate during and after such direct impacts requires specialized skills on the part of the design team that go beyond watts, Btus, and insulation values. True hardening really should be incorporated at the earliest time in the design process to gain the greatest advantage and mitigate the cost impact.
One trend to note is retrofitting / updating existing data facilities. Many people are calling this the next big market in data center construction. Do you agree? What's the potential? What are some of the challenges that Building Teams face when upgrading existing data center facilities?
There are many data centers with servers who are reaching their end of life cycle. This is typically 3-5 years time. But some are stretching out the time to 8-12 years. At the same time servers have been evolving to more powerful and efficient units. Couple this with the growth of data and now you have a situation where when you go to "refresh" your servers you also have to consider increasing your data center's capacity.
In-place retrofits are a difficult proposition for a few reasons.
Maintaining data center operations during a renovation can be costly and carry a high risk of an unplanned outage from interruptions or changing over of power systems, cooling, and connectivity.
Upgrading or expanding the infrastructure of an operational data center can sometimes require the replacement infrastructure be installed in parallel with the current systems in order to maintain continuous operations.
Upon completion of a retrofit the removal of the outdated or undersized infrastructure may be too high a risk to undertake and is often left or abandoned in place.
There have been incredible advances in the delivery and distribution of power across data centers with increased requirements for reliable dual power feeds, or channels are required at each device, virtually doubling the cabling required for some data centers with limited or outdated systems.
Of course this is not a simple yes or no question. Establishing the cost, schedule, performance, capacity, reliability, and ruggedness requirements of the data center will be a better gauge of whether infrastructure systems can expanded, modified, or completely replaced. Answering these questions often requires engaging design professionals to support a company's IT and facilities departments. Trained engineers and architect with experience in data center projects can help companies chart an effective path forward that will incorporate current design standards, cost management, and capacity planning to keep costs down, performance up and flexibility in place. Design professionals can help make decisions when they are engaged in the discussions in the very early stages and, as expected, the later in a project's life those services are engaged the smaller impact they will have on the operations and overall cost. Unplanned expansions can be quite costly when they include the costs of displacing other departments in a company to make space for the increased needs of the data center. While there are no rules of thumb there are indications that when a data center expansion is doubling the space of the current data center it may be worth considering a purpose built facility.
Jay Chester, PE is a senior project manager for SSOE's advanced technology business unit who specializes in data center design and works in the Hillsboro, OR office. David Gillespie AIA, LEED AP, is an architect in the facilities division with nearly 30 years of experience. David is located in SSOE's Birmingham, AL office.
Contact Jay at 971.205.1347 or jay.chester@ssoe.com or David at 205.397.2231 or david.gillespie@ssoe.com.
You can follow any responses to this entry through the RSS feed. Both comments and pings are currently closed.