Freedom Fuels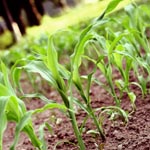 Biodiesel joins ethanol as another clean-burning alternative fuel made from renewable resources.
The "recipe" for making biodiesel is quite easy. React methanol with vegetable oil or animal fat, in the presence of a catalyst to produce methyl esters (biodiesel) and glycerin (used in soaps and other products), then separate the two components. Pure biodiesel, which is non-toxic, is blended with petroleum diesel to create a biodiesel blend. Newer diesel engines require no modifications to use the diesel/biodiesel blend. Powering diesel engines with biodiesel reduces ozone emissions by as much as 50% and virtually eliminates sulfur emissions.
Far reaching environmental benefits are being ensured by state legislation mandating the use of biodiesel fuels. When Iowa's legislation goes into effect Freedom Fuels, LLC will be ready to meet the requirements through their 30 million gallon biodiesel plant in Mason City. This plant, designed by SSOE, will convert the state's abundant crop of soybeans into clean, usable fuel. "The structural, building mechanical, and building electrical design work is complete and 40 ft. deep concrete piers have been poured," reports Mark Hoffman, senior project manager at SSOE's St. Paul office. "Both piping and process design are nearing completion and structural steel and equipment installation have begun. We're on track as planned to be operational in January 2007."
The overlap of design and construction work is critical to this fast-track project and is a key benefit to Freedom Fuels, ensured through the design/build collaboration of SSOE and NewMech Companies, Inc., a construction organization. Both firms are integral team members in an innovative joint venture called CoreVentures. This joint venture offers an "a la carte" menu of services that allows investors at any level to be involved with starting up a biodiesel plant. To a newcomer in the field, CoreVentures can provide services from financing and site selection through process engineering, construction, facility start-up, and operation. A seasoned player in the biodiesel market can also choose to utilize only particular component of CoreVenture's services such as engineering or construction. This is just another way SSOE is thinking creatively to increase the breadth, and more importantly, the value of services we offer you.
Creative project approaches go beyond the services we offer. They also extend into the way we design your facility. A good example is Honda of America's research and development facility in Raymond, Ohio where SSOE utilized environmentally friendly design and construction techniques to go for the gold.
You can follow any responses to this entry through the RSS feed. Responses are currently closed, but you can trackback from your own site.