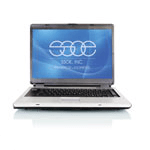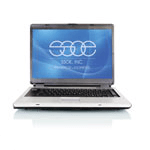 SSOE Rankings picked up by major media outlets
You read about our recent industry rankings in this first edition of The Samborn Report, and so did readers all over the internet. News of the rankings landed on national websites like CNBC, Fox News, Crain's Cleveland Business, CNBC Food, and CNBC Auto. As SSOE continues to make news, expect to hear more about us on a variety of media outlets.
SSOE Awarded China Design License
China's government recently awarded SSOE a Chinese design license. This allows us to directly perform architectural and engineering detailed design services for our clients within China. Until the license was issued, SSOE performed only construction management services in China and was required to direct all of its architectural and engineering design efforts through a government sponsored design institute.
"We needed to meet a number of strict requirements in order to offer this scope of work. This license is not freely awarded," said Andrew Kwok, SSOE's Asian Operations Leader. "The license is a significant advantage to companies launching major projects in China, because they can receive a wider range of services from a single resource."
According to Kwok, who also oversees the direction of the Shanghai office, plans to add between 40 and 50 more people to the office in 2010 are in the works. Prior to the licensure, SSOE was managing 60 to 80 people operating in China's design institutes. Additions to the Shanghai staff will be directly employed by SSOE, rather than managed through the Chinese design institute.
To learn more about how SSOE can help your company grow in China, contact Andrew Kwok at AKwok@ssoe.com.cn.
Food Manufacturing Magazine profiles
special economic zone for Food Manufacturers
Editor Karen Langhauser writes about a special economic zone (SEZ) created by CCCL Chennai, India. The SEZ is located in Tuticorin, India, and is designed to ease entry into the growing Asian market for food manufacturers. It will have more than 20 food manufacturing plants, as well as an entire community where employees reside. The master plan was created by SSOE and includes dedicated utilities and numerous shared warehousing, logistical, and support facilities available to manufacturers. The community, named Pearl City Food Port, is currently in the marketing phase. A link to this article is available at www.ssoe.com/sezarticle. To read more about the Pearl City Food Port visit www.ssoe.com/pearlcity.
CEO Tony Damon profiled in the
New York Times
It's always nice to learn a little more about what makes your CEO tick. That's what we found out when Tony Damon was profiled in the August 2, 2009 edition of the Sunday Business Section of The New York Times' "The Boss" column. Tony took a little time to let the Times' global audience know the roots of his interest in architecture, the history of his homestead, and the wisdom of a plan. If you didn't have a chance to read it, go to www.ssoe.com/damonarticle.
WTVG/ABC News
ABC reporter Tony Geftos recently interviewed Jerry Carter about SSOE's parti­cipation in the Toledo Public School Foundation's program "Engineering a Bright Future." Carter leads the sustainable and renewable solutions
initiative at SSOE.
https://www.ssoe.com/wp-content/uploads/2009/10/150x150_SSOE_news-from-SSOE.png
150
150
hitch
http://www.ssoe.com/wp-content/uploads/2018/05/logo_ssoe.png
hitch
2009-10-11 13:20:45
2018-07-11 18:24:19
News from SSOE