Ready, Tech, Go!
Your browser does not support flash.
For more information
contact us at:
techpower@ssoe.com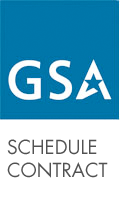 Some recent articles that dive into the advantages and applications of BIM technology



By JOHN STAUFFER, PMP — Senior Project Manager

With increasing pressure from retailers, competition from low-cost manufacturers, and global market expansion, consumer product manufacturers are carefully examining their production processes. more




by Mike Duffey, P.E., Vincent DiPofi, P.E. and David Semproch, AIA, NCARB




If you walk through the offices of SSOE, you'll likely see engineers using the latest in computer technology to design their projects. Do they see this as a fun opportunity or a daunting task keeping up with technology all the time? Dave Sipes, senior vice president of the firm's industrial process group, responds, "For the most part, they really love it. more




3D has made it possible to view the design of a complete structure, its sections, and systems, and to rotate them all from the comfort of a keyboard. This leaves less to the imagination during the review process and construction. Add a sophisticated Gantt chart schedule and you can know a lot about how a project is going to come together. more
You can follow any responses to this entry through the RSS feed. Responses are currently closed, but you can trackback from your own site.