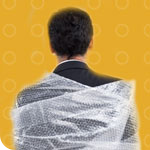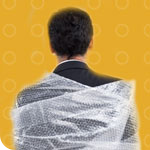 Featured Expert: John Marrow
With more than 20 years experience in engineering and project management, John has a demonstrated understanding of using a gated process/front end loading to help clients achieve their project goals. He has assisted clients in developing systems, procedures, standards, and measurement tools to ensure projects are completed with their budget and business goals in mind. He currently focuses on food sector clients and has experience delivering large-budget, high-tech turnkey projects.
Featured Expert: Jens Ebert
More than half of Jen's 20 plus – year career has focused on process and project engineering. He has provided detailed design solutions on a wide range of food/beverage projects as well as for industrial and manufacturing.
By employing a gated process,his projects have resulted in new and unique processes or products going to market.
Connect with me on Linked In ›
Key Points
Our gated-execution process is at the core of our work – it's a philosophy that's been adopted whole heartedly.
Following a gated process approach forces individuals involved with a project to review, address and solve challenges that typically drive delays.
Results of using the gated process include execution of capital plans to within five percent or less of annual budgets.
Eliminate the Inflated Contingency
Proper planning up front equals budget gains
By: John Marrow and Jens Ebert
In today's business environment, executives and managers need to maximize every dollar. One way to reduce capital holds and ultimately unnecessary process design expenditures is to rethink contingency budgets – stop inflating them. This may seem virtually impossible and borderline absurd from a business perspective. However, shifting perspective away from the large contingency safety net to addressing precise project planning upfront brings several benefits.
Employing a gated approach during the planning phase assures when it's time to implement a new process, or reconfigure an old one, the project and its intricacies will be clearly defined. Also, all stakeholders will be closely aligned and countless other design issues addressed reducing the risk of project delays, downtime, or something more severe, like food contamination, later.
Simply, a gated process/front end loading (other names FEE – front end engineering, FEED- front end engineering design and PPP – pre-project planning) affords the team time to think through the elements, scenarios, and the process itself before bringing that process to life. Each phase, stage, or gate (there are typically three of them) focuses on a particular portion of the project in a way that helps to define the scope. The three phases have their own set of stakeholders, issues, and considerations to embrace and resolve. And each must be resolved before moving to the next stage.
It's a basic idea really, breaking down the process and working with the right individuals, from the plant floor to the executive suite, to ensure overall success. So, why don't businesses allow for more engineering as part of the bidding process? The misconceptions about using a gated process / front end loading the engineering – is that it costs more, adds time, and involves too many people.
Consider this; your intent is to build a new processing facility. The corresponding RFP issued provides little project definition – there's virtually zero clarity provided on facility size, equipment needs, production/staffing schedules, or output goals, let alone the company's business case. The bids (both prime and subcontractor) submitted accommodate –through contingency– for the wide range of needs that may and will result as those questions are answered. In turn, you review and award the work knowing the scope is unclear and add to what's been estimated to cover additional questions/unknowns…and so the contingency grows. Before work even begins, thousands of additional dollars are tied up in contingency alone.
By applying just a portion of those contingency dollars to the pre-planning process, you shrink the estimate range. Rather than over estimating, you can generate accurate budget numbers that reflect a clear scope. The contingency could be as little as + 10 percent – freeing up capital dollars for other initiatives. That level of definition holds those involved accountable because submitted estimates are based on specific criteria.
Project timelines are also determined once the project is defined through a gated process. In addition, potential risks are flagged and addressed during planning rather than in the implementation phase when delays are costly. And because working through the different phases involves all stakeholders projects are planned with a more holistic perspective. For example, a project specifies a type of equipment that a line worker has had a problem with in the past that has required significant downtime to address. That input would be captured in a gated process. Missing that valuable input could result in a change order or production issues long term. Regardless, both have financial implications and both are avoidable, if the right stakeholders are involved at the right time.
A gated process shouldn't be viewed as an additional layer of work that adds costs. When the right partner works through the engineering with a systematic approach it means better results for the project, the bottom line, and the business.
As the second ranked and fastest growing food process design firm in the country, SSOE understands the specific market pressures and regulations facing food manufacturers. That industry expertise means our gated process is tailored to the client's specific needs.
SSOE has seen the results. Last year, we documented overall savings for our clients that equaled our total fee. Using this process as our standard operating procedure, we've become the 2nd fastest growing food design firm in the U.S.—ranked 2nd by ENR.
To learn how SSOE's gated process could impact your project, email us at savecapital@ssoe.com or give us a call, + 1-419-255-3830. You may also follow our discussion on gated process via Facebook or Twitter.
Gated Process FAQ
Below we address common questions about SSOE's gated process. You'll also be able to hear from our experts themselves. John Marrow and Jens Ebert have decades of experience when it comes to implementing gated processes. Click on the video links to hear their perspective. Please note, video does not accompany all questions.
What is a gated process?

A: A gated process is a structured approach for project execution. Often referred to as front end loading (FEL), front end engineering design (FEED), or pre-project planning (PPP). A gated process includes predetermined stop points/gates as a means to refine project scope, gain stakeholder alignment, manage costs and mitigate the multitude of risks that will result from poor definition. Typically, the process involves three phases. Each phase focuses on adding more specificity to the project.

How does a gated process/front end loading facilitate better project planning?

A: A gated process facilitates process design by clearly defining the project scope and parameters to reduce the need for large contingency budgets, holds on capital expenditures, and stakeholder confusion. In addition, front end loading supports risk mitigation (i.e., financial, safety, structural). It requires team input and sign off before proceeding through the gate to the next phase. Those bidding on and delivering the work will have a clear understanding of the expectations and project needs. SSOE has seen the results. Last year, we documented overall savings for our clients that equaled our total fee. Using this process as our standard operating procedure, we've become the 2nd fastest growing food design firm in the U.S.—ranked 2nd by ENR.

What are the benefits to utilizing such a process in the planning stage?

NO VIDEO A: Overall, SSOE sees three major benefits to working through a gated process/front end loading – stakeholder alignment, risk mitigation, and cost control. In fact, projects have such a specific level of scope definition and understanding that better budget management is a direct result. For example, one of SSOE's clients after introducing the gated process has improved its capital plan budget variance from 15 percent to less than 1 percent. With large capital plans – $100 million and higher – that equates to significant gains in cash management.

If the gated process ultimately saves time, trouble, and money should I expect other firms to use it as well?

NO VIDEO A:

A gated approach/front end loading is a process, and it's SSOE's way of working. Other firms may follow a gated process or something less structured – there's no way to know unless you ask. However, at SSOE it's standard operating procedure. As the fastest growing food design firm, we understand that working with a client to validate the project goals– rather than to accommodate their pre-determined ones – our team is best able to formulate a solution that aligns with their business objectives. We believe incorporating engineering as part of initial scope definition leads to better results. Projects are easier to budget, manage, and track after first establishing proper scope through a gated process/front end loading. These gates are natural stop points where "sign off" is required before moving forward with spending capital (human and dollars) on something that ultimately could not work.

Why does SSOE follow a gated process for food process design?

A: Proper definition leads to smooth execution and effective expenditures. It's been our experience that when stakeholders participate in conceptualization, to preliminary design, to detail design, to final design and execution the outcomes are better. Mapping out the details associated with a particular project have a direct impact on timelines and bottom lines. Production schedules can be appropriately planned as well as capital expenditures. Our goal is to compress timelines in a realistic fashion to meet the production goal and budget the project accordingly – typically + 10 percent.

Doesn't integrating a gated process cost (time and money) more?

A: No, proper planning helps to save expensive change orders, opportunity costs, and other items that contribute to delays and increased dollars assigned to the project. The planning also supports a fully- functional and efficient end product. Working through the engineering in a way that brings together the right stakeholders at the right time to sign off on various phases reduces the risk for tapping into additional capital or over estimating the project to begin with.

What is unique about SSOE's gated process?

A: While the general structure of a gated processes/front end loading approach is similar for all consultants, SSOE's experience with food and consumer product processes gives us a unique perspective. The process we've established, inherently addresses the questions, concerns, and challenges unique to this industry. For example, we will work through a gated process, to design a processing line that meets production requirements, while balancing the business side, meeting maximum production on time and on budget.

How are the stage gates defined?

NO VIDEO A:

Each phase of the front end loading/front end engineering design process SSOE follows has its own focus. • FEL I Conceptual – quick assessment, development of business case and decision to go or no go • FEL II Preliminary Design – defining what needs to be completed and fixing the scope • FEL III Detail Design – how the project will be completed and development of control budget

My project includes a host of details that need to be considered, how will the gated process account for these?

NO VIDEO A:

• FEL I Conceptual – defining scope in a way that allows the team to make a go/no go decision. The intent of this phase is to outline the project with regard to the business case. • FEL II Preliminary Design/Pre-spend Capital – keeping the business case in mind, addresses what the project entails and begin to move forward with determining funding, equipment needs (what to keep/what to purchase), and mapping out engineering solutions. The scope is fixed at the end of the FEL II phase. • FEL III Detail Design – finalize deliverables, timeline, and budget as well as secure contractor estimates, refine project scope to ensure design criteria is satisfied and develop execution plan.

Our project is on an aggressive timeline, will the gated process slow it down?

A: Just the opposite, the idea behind following a gated process helps to keep the project on track. By thinking through issues and making a go/no go decision early on there is more clarity, more buy in, and a general understanding of what's to come as it relates to the project, its timeline, and overall budget. Team members are aligned from the onset and, as we progress through each phase, understand the focus and resulting deliverables so progress stays on track. The team isn't bogged down with unmanageable details. We have tested this and the results prove it time after time.

How do I need to structure my request for proposal in a way that welcomes a gated process/front end loading?

A: Focus on why you are initiating the project and the results you want to achieve. A good consultant will take the time and effort required to consider if there's a better (more effective, less expensive, and/or faster) way to achieve the same results. You will get more value out of your consultant if you leverage their expertise in how to achieve results—not just how to implement a pre-defined project.

How does the gated process support SSOE's commitment to delivering on our value promise?

NO VIDEO A:

We like to document where and how we're able to add value for our clients. In fact, in 2009 and 2010 our food and consumer products group was able to demonstrate savings to our clients in excess of fees charged. To maintain this, we are committed to utilizing processes and technology that streamlines our work (to reduce change orders) and makes interacting with the clients and the team easier. Part of our ability to add value comes from our gated process approach. We believe pre-planning is vital to project success.

Is there a guarantee as to how much I will reduce my capital expenditure if I follow a gated process?

A: Unfortunately no, but know that SSOE understands the complexities of capital expenditures and what happens when large amounts of capital are tied up unnecessarily due to poor scope definition. We have a history of achieving results for less than what a client anticipated. We may not be able to do this on every project—but our experience tells us that over the long-term this is a money saving strategy that also produces better results.

If a firm doesn't follow a gated process, what tools would they likely use instead?

A: There's no way to know for sure. Others might use some elements of a gated approach and still others none at all. Without the gates in place, companies risk engineering a process that doesn't work efficiently, possible food contamination, costly expenditures, and/or missed deadlines (among others).

Does working with SSOE and its gated process mean I'll be paying more?

A: No, when you select SSOE as your engineering partner, you'll have confidence knowing we approach your project with experience and follow a gated process to address your needs at no additional cost. It's just how we work, rather than suggesting following a gated process as a potential add on that can be stripped out of a budget. We will not sign on if we cannot use our gated process. When you look at a distribution of costs on a project as a whole—engineering is only a small portion of the cost, but can have a tremendous affect on factors that make up the bulk of the cost including nailing down the right scope, phasing the project correctly, avoiding costly changes during construction, and potential delays.
http://www.ssoe.com/wp-content/uploads/2010/12/150x150_SSOE_eliminate-the-inflated-contingency.png
150
150
hitch
http://www.ssoe.com/wp-content/uploads/2018/05/logo_ssoe.png
hitch
2010-12-21 15:40:54
2018-07-11 18:59:14
Eliminate the Inflated Contingency