EOM-Ltd. Specializing in Glass, Power, and Manufacturing Joins International EPCM Firm SSOE Group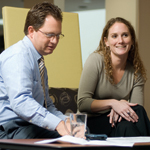 EOM announces that our team has joined SSOE Group, a familiar Ohio firm who is also one of the largest architectural, engineering and construction management firms in the nation.
For 60 years, clients and associates like you have helped EOM to achieve our goal of becoming a valued partner, and we would like to thank you. This exciting transition brings you a number of benefits including, additional resources and experience, expanded project delivery models, the latest technological advances for your future projects, and 19 offices in the US and 2 in China positioned to help you grow geographically
SSOE shares EOM's commitment to clients, service, and quality. The "SSOE Experience," that we've quickly come to understand permeates everything SSOE does is two-fold. First, a commitment to Great Client Service—97% of clients surveyed would recommend SSOE to a colleague. Second, by a Value Promise which, simply stated, is a commitment to save you quantifiable time, trouble, and money on every project. SSOE quantified savings to their clients equaling one-third of their revenue in the past year.
All ongoing projects will seamlessly transition with us to SSOE and will retain their current project team. Mike Hickman will continue to lead our group as a Business Leader in SSOE's Industrial Process group. We will support the Glass, Power, and Manufacturing industries.
For more information on how this transition benefits you, please contact Mike Hickman.
You can follow any responses to this entry through the RSS feed. Both comments and pings are currently closed.