Here's what we've been up to…
Ahhh July! With a successful first half of 2013 behind us, it's a good time to look back at our recent accomplishments and staff milestones. We've included short summaries of recently published articles from our experts in food, chemical, industrial, automotive, construction management, and life sciences. You can get the gist and can read the rest through the links provided.
We've highlighted our growing business in Mexico. We've also focused on how we are sharing our expertise in such topics as energy, semiconductors, and safety. And we hone in on our staff's professional achievements as well as the ways they are contributing to their communities.
To read about all this and more, click on the image below. Want to learn more about one of the stories? Just click on the article and our interactive PDF will direct you to the appropriate page on our website where you can learn more!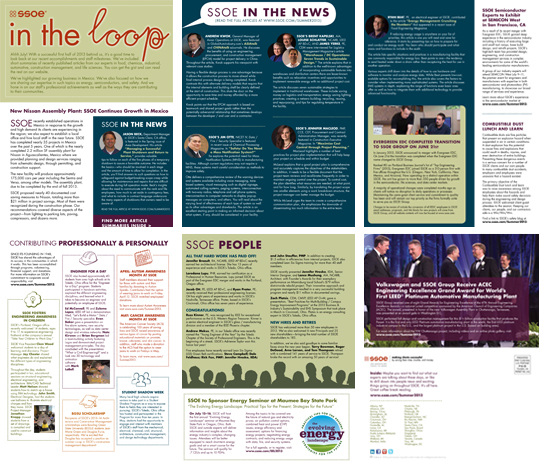 You can follow any responses to this entry through the RSS feed. Both comments and pings are currently closed.
Tagged front-page-feature, summer-2013