ICE your phone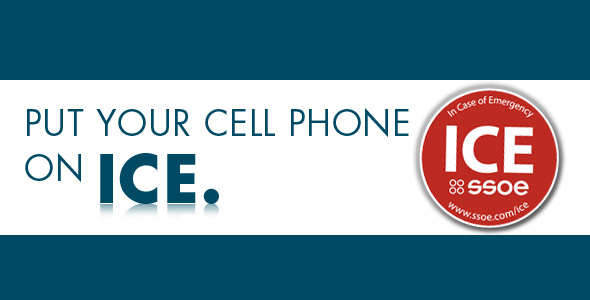 What is ICE?
ICE is an acronym that stands for In Case of Emergency. ICE can be easily programmed in your cell phone and can help emergency responders retrieve valuable personal information and emergency contact numbers quickly. Here's how it works:
In your cell phone, program the acronym ICE for the phone numbers of your emergency contacts or next of kin. (For example, use ICE as the contact's last name, and their actual name and relationship for the first.)
You can add multiple ICE contacts including your doctor if appropriate.
Choose family, friends, neighbors, a primary care doctor, or work contact that can provide the necessary emergency information for you.
Be sure to provide your ICE contacts with any pertinent information, such as blood type, medical conditions, medications, insurance information, etc.
Be selective on the amount and type of information you include; avoid data that could make you a target for identity theft.
To let emergency responders know your phone is on ICE and where to look for your contact information, put the ICE sticker you received on the back of your phone.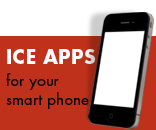 In addition, there are several ICE applications and downloads for your cell phone. Here are few free applications for the iPhone, Blackberry, and Droid:
You can follow any responses to this entry through the RSS feed. Both comments and pings are currently closed.