Performance Review – Client Survey Results
Our annual Client Satisfaction Survey asks for input on our greatest strengths as well as areas for improvement. The responses help us identify trends that we use to prioritize our goals as a company. We discovered that the areas cited as "room for improvement" are ones we are already working on. This validates that we're on the right track to taking our client service to an even stronger position in ways our clients value.
Interested in participating in our next client survey? Contact ahuyghe@ssoe.com. We'd love to hear from you!
Click the thumbnails below to read the results of our client survey and how we're responding.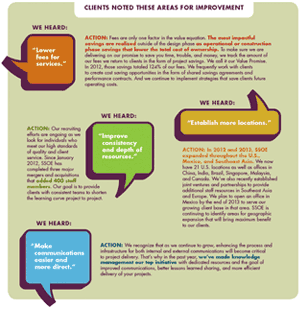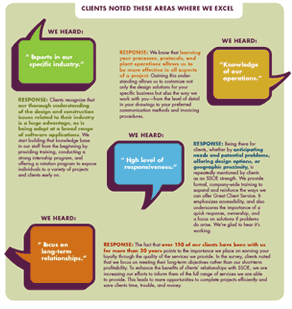 Keeping Our Value Promise
Value Promise equals the project savings we document for clients. We benchmark our value by comparing the savings identified to our total fees with a goal of at least 100%.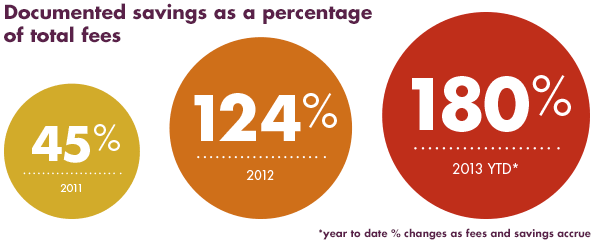 Breakdown of 2012 value promise
savings by project phase
As you can see, the majority of savings we documented in 2012 were realized in the construction phase of the project. One thing we've noted is the difficulty of quantifying operational savings that continue to accrue over time. We are developing a better means of tracking these and believe that when we do, we will discover they are a larger proportion of total savings than what they currently appear to be. Our ultimate goal is to lower your total cost of ownership, which goes well beyond the initial cost of design and construction.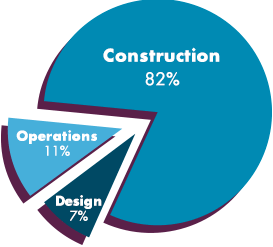 How we stack up – Industry Rankings
As market needs change, SSOE discovers more opportunities to strengthen our leadership position by building on our experience and internal capabilities. The result has been a steady climb in rankings in specific markets as well as overall growth as a firm.
SSOE was named to 14 "Top 10″ categories this year.

Sustainability. It's BIG at SSOE.
SSOE is ranked 3rd among Green Industrial and Manufacturing Design Firms.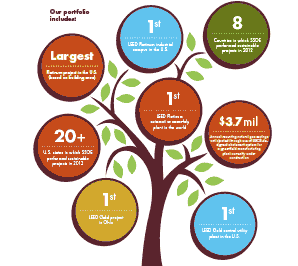 Our Hard Core Commitment to Quality
For 15 years, SSOE has successfully earned its ISO certification. In that span of time, auditors found only one area of non-conformance. Each year we enhance our quality procedures to achieve our goal of zero non-conformance audits every year into the future.
We are also currently executing a plan to provide Six Sigma training to a broad cross-section of staff to ensure efficiency in all our processes toward our goal of 5% efficiency improvements every year.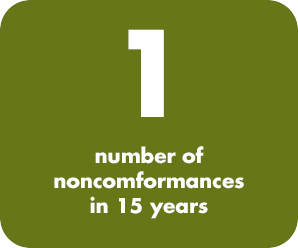 We're Serious about Safety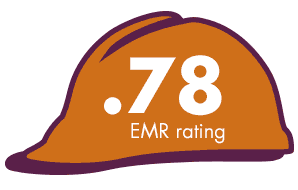 To maintain, and even improve our safety record, we've established staff-wide programs including job safety training, communication of weekly safety tips, and the publication of a safety blog. In addition to protecting our most important asset, our employees, our favorable rating translates to smoother progress on projects and fewer project interruptions—factors that help control costs.
Safety milestones we're most proud of over the past year:
Hours worked without a recordable accident



You can follow any responses to this entry through the RSS feed. Both comments and pings are currently closed.
Tagged front-page-feature, performance-review