SSOE – M.E.I. Joint Venture in Malaysia
Choosing the best provider of EPCM services for your project in South East Asia comes down to comparing advantages – proven ones. Given that criteria, here is what SSOE & M.E.I. Project Solutions Sdn. Bhd. — a joint venture (JV) between SSOE Group and M.E.I. Project Engineers Sdn. Bhd.— offers you.
The JV represents more than 85 years of combined experience in industrial and manufacturing sectors including automotive, biotech, chemical, glass, consumer products, food, general manufacturing, and semiconductor. The firms' combined knowledge generates better results in less time.
SSOE has the rankings and awards to prove its ability to deliver superior project execution in accordance with stringent Western standards. M.E.I. balances this Western influence with its deep understanding of the local permitting requirements, culture, and business practices of Malaysia and much of Southeast Asia. Like SSOE, M.E.I.'s performance has been validated by numerous awards.
SSOE is a truly global company with locations in seven countries and projects in more than 30. In fact, SSOE has completed projects in Malaysia for more than 20 years. Partnering with local firms is a common approach for SSOE. They have successfully completed hundreds of projects worldwide in this manner.
Both firms place a high priority on safety and are proud of their exceptional safety records and adherence to strict protocols that protect clients' intellectual property.
The JV's projects are built on a framework of sophisticated project documentation and workflow management. Both companies' project tools, operating procedures, and communications systems are totally compatible for seamless project execution.
The JV's commitment to delivering Great Client Service, is based in part on achieving five project criteria: design safety and zero incidents, lower cost, shorter schedule, ease of construction, operability/maintainability, reliability.
Leadership Bio's
Click on the name below to read more.
Andrew Kwok — SSOE's Asian Operations General Manager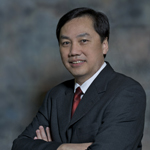 Andrew Kwok serves as General Manager of Asian Operations at SSOE Group. With more than 25 years of professional management experience, particularly in project and construction supervision, Andrew joined SSOE Group in March 2008. Andrew obtained his Master's Degree in Project Management from Queensland University of Technology in Australia.
He played an integral role in the strategic efforts aimed at growing the reputation of SSOE's Asian office and worked to help the company obtain its design license from the Chinese government, a designation that allows SSOE to directly perform architectural and engineering detailed design services for its clients within China.
Andrew's current responsibilities include directing and coordinating the operations for SSOE's Shanghai and Beijing offices. He is responsible for working closely with SSOE senior management to develop and implement China business strategy and growth for the Asia/Pacific markets. Andrew has served as the Executive Sponsor for clients including Goodyear, GM, Ford, Johnson & Johnson, and Coca Cola. Before becoming the General Manager at SSOE China, Andrew was the General Manager (China) at Flint Group, the second largest global supplier to printing, converting, and colorant consumers worldwide. Andrew's responsibilities included sales and marketing, manufacturing, technical services and distribution. Prior to Flint, Andrew was the Deputy Managing Director at MEI Project Engineers Private Limited where he was responsible for the overall operations of the company in Singapore and also served as a Board Director in LGMEI; a Lockwood Greene / MEI JV Company.
Dato' Ir. Lim Kok Khong (KK), DSPN, DJN, P. Eng. — M.E.I. Managing Director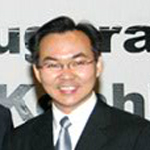 In his current role, KK serves as Managing Director for M.E.I. Project Engineers Sdn. Bhd. and is responsible for the overall management of the company including design, project management, and project completion for its over 250 projects throughout Malaysia and the ASEAN region. Since joining the firm in 1989, KK has played a significant role in the organization's growth and in obtaining its ISO 9001 certification for globally recognized quality management practices.
KK, in conjunction with the M.E.I. team, was awarded the Malaysian Construction Industry Excellence Award in 2004 and in 2005 was awarded the Institution of Engineers Malaysia Outstanding Engineering Achievement Award and ASEAN Outstanding Engineering Achievement Award. KK again assisted M.E.I. in gaining recognition for a solar panel plant project for AUO SunPower Sdn. Bhd. In 2012 the project was conferred by The Institution of Engineers Malaysia (IEM) for the 2012 IEM Outstanding Engineering Award in the Engineering, Procurement, and Construction Management (EPCM) category.
KK holds a Bachelor of Science in Engineering from the University of Malaya and is an active member of many organizations including, the Penang Hill Services, Land Development, Tech Center, and Council Technical Advisory Panels. He also served as Chairman of IEM (Penang Branch) for two consecutive terms and now holds the title of immediate past chairman.
Ir. Dr. Goh Teik Cheong, P. Eng. — M.E.I. Executive Director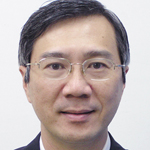 Dr. Goh is an Executive Director with M.E.I. Project Engineers Sdn. Bhd. He is actively involved in the administration, management, and technical matters of the company. As a Project Manager and Director for a number of Western-based multinational companies including: 3M, Du Pont, BASF, and Johnson & Johnson.
Ir. Adrian Tung, P. Eng. — M.E.I. Senior Principal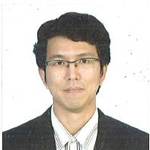 Adrian is responsible for the engineering, design, tender preparation, project management, procurement, planning, and supervision. He has served as a Project Engineer and Project Manager for a number of Western-based multinational companies including: Nestle, BASF, and Johnson & Johnson.
You can follow any responses to this entry through the RSS feed. Both comments and pings are currently closed.
Tagged SSOE-MEI