The CRS Engineering Inc. team joins one of the nation's top EPCM firms, SSOE Group.
As of April 1st, SSOE Group, an international EPCM firm, announces the acquisition of CRS Engineering & Design Consultants. The acquisition will expand SSOE's Southeastern U.S. presence, broaden CRS's reach to international markets, and provide both firms' clients access to enhanced services and resources.
SSOE and CRS have a history of partnering together for clients such as National Security Campus (NSC), ZF Transmission, and Nissan.
Clients who've worked with CRS will find our new affiliation:
Increases the technical resources we have access to.
Improves our ability to meet accelerated schedules.
Expands the types of projects we can self-perform.
Provides you with full engineering, procurement, and construction management delivery.
Extends our project management systems and tools to better manage project delivery.
Enhances our initiative in 3D BIM technology and Lean design.
Delivers wider geographic reach.
SSOE has 26 offices across the U.S., Brazil, Canada, China, and India. Comprehensive licensing and an extensive network of partners allows us to provide great client service anywhere in the world. Our new collective resume includes experience in 30 countries. (Click here to learn more about SSOE's international experience.)
We invite you to visit SSOE's complete website to learn more about the organization. While you're there, sign up for email communications to stay in the loop.

CRS Experience
UAB Women and Infant's Center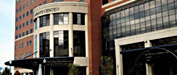 View Profile
Raytheon
Birmingham News
Digium
Heritage Hall
UAB Recreation Center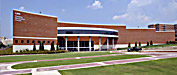 View Profile
You can follow any responses to this entry through the RSS feed. Both comments and pings are currently closed.
Tagged crs