Brown Spurs Northwest Ohio College Presidents, Business Leaders To Unite Against 'Brain Drain'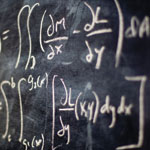 TOLEDO, OHIO, December 3, 2008 — U.S. Senator Sherrod Brown (D-OH) today highlighted the efforts of Northwest Ohio college presidents and regional business leaders for a summit today at the University of Toledo on strategies to combat the "brain drain." Attendees discussed ways to train college students and Ohio workers for 21st century jobs and strategies to create and retain good-paying jobs in Ohio.
"By bringing together college presidents and business leaders, we can ensure Ohio has a workforce that is ready for 21st century jobs," said Brown. "A skilled workforce and economic development go hand-in-hand. We must work together to bring more jobs to Ohio and fill them with Ohio graduates."
"Education is the only safe pathway to economic rejuvenation. It is the surest path to a life of prosperity, health, fulfillment, and altruistic contributions." said UT President Lloyd Jacobs, who hosted the summit.
Today's forum was the third of six regional conferences Brown's office is holding throughout Ohio. These regional forums resulted from a first-of-its kind meeting of Ohio college presidents convened by Brown last April. Held in Washington, D.C., this conference was attended by 46 of Ohio's college and university presidents.
Attendees shared ideas and best practices for preparing students for the 21st century and ensuring that Ohio's educational institutions strategically promote educational access and economic opportunity.
Participants discussed how to addresses the disparity between high unemployment rates and a shortage of skilled workers for many emerging industries. Ohio's economic development has been stunted by workforce development issues. According to a November 2007 report released by Governor Ted Strickland's office, four out of ten employers statewide reported having a difficult time finding qualified applicants.
Brown is the author of The "Strengthening Employment Clusters to Organize Regional Success (SECTORS) Act of 2008," bipartisan legislation he introduced with Senator Olympia Snowe (R-ME). This legislation would provide funding for workers seeking specialized training for emerging industries.
The College and University Rural Education (CURE) Act, legislation Brown introduced earlier this year, was signed into law in August as part of the Higher Education Opportunity Act. The CURE Act authorizes grants to rural universities and businesses to create an employment pipeline for regional economies and enhance educational programs to provide targeted training for professions with worker shortages.
Participants at today's summit include Linda Stacy, Ohio Skills Bank; Brandon Cohen, Lecturer in Management, University of Toledo; Dr. Tom Gutteridge, Business School Dean, University of Toledo; Andrea Kimura, Relations Specialist, Owens Corning; Dr. Jim Smith, Vice President for Economic Development, Bowling Green State University; Wendy R. Gramza, Executive Vice President, Toledo Regional Chamber of Commerce; Don Warner, Vice President, Director of Quality and Training, SSOE*; Tasha Hussain Black, Director of Launch Program and Vice President of Technology, RGP; Kathy Vasquez, Associate Vice President for Governmental Relations, University of Toledo, Dr. Nagi Naganathan, College of Engineering, Dean, University of Toledo; Lindsey Gorbe, Student, University of Toledo; and Seth Phillips, Student, University of Toledo.
*For more information on SSOE's efforts to keep talent local and their work withcluster groups, please contact Danielle Benninger.
# # #
Contacts:
Danielle Benninger
SSOE, Inc.
Office: 419.255.3830
dbenninger@ssoe.com
Meghan Dubyak
Office of Senator Sherrod Brown
Office: 202.224.3978
About SSOE Group
As a Top 10 Engineering / Architecture firm for the past 5 years, SSOE Group focuses on delivering Great Client Service to clients through a full range of project delivery solutions. They have been named a "Great Workplace" (Great Place to Work®) and one of the "Best AEC Firms to Work For" (Building Design + Construction).
With more than 20 offices around the world, SSOE is known for making its clients successful by saving them time, trouble, and money. Over the company's 65+ year history, it has earned a reputation for providing quality project solutions to semiconductor, automotive, food, chemical, glass, manufacturing, healthcare, power, and general building industries—with projects completed in 40 countries. Visit www.ssoe.com for additional information and career opportunities.
Media Contact:
Jenni Roder
(419) 469-1918
(419) 351-6480 cell
jroder@ssoe.com
You can follow any responses to this entry through the RSS feed. Responses are currently closed, but you can trackback from your own site.