Casarez of SSOE to Present at the 2013 WordCamp Louisville
"Developing WordPress in a Corporate Environment with Existing Technologies and Proprietary Applications"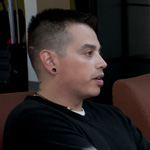 LOUISVILLE, Kentucky, October 11, 2013 – SSOE Group (www.ssoe.com), a global engineering, procurement, and construction management (EPCM) firm, announced today that Carlos Casarez, Lead Developer for Online Communications at SSOE, will present at the 2013 WordCamp Louisville taking place October 12, 2013 at the Sullivan College of Technology and Design in Kentucky.
Casarez's presentation titled, "Developing WordPress in a Corporate Environment with Existing Technologies and Proprietary Applications," focuses primarily on the complexities and nuances he has encountered while developing and integrating WordPress in a corporate environment that uses enterprise level software. He will cover a variety of topics including what to consider when transitioning to WordPress, how to obtain buy-in of the platform, best practices for integration with legacy systems and proprietary apps, security concerns, and maintenance.
WordCamps are locally-organized conferences covering everything related to WordPress, the free and open source publishing software that powers over 25 million sites on the internet. WordCamp Louisville began in 2010, created by a group of WordPress users in the area, and brings together a broad range of technical expertise from casual users to core developers to facilitate participation, sharing of knowledge and ideas, and networking in this day-long event. This year's WordCamp Louisville will be divided into three main tracks, determined by level of expertise using WordPress – the workshop (beginner track), content creators (professional bloggers or business professionals), and code wrangling and tinkering (advanced users).
In his current role, Carlos manages SSOE's internal and external online development. His area of expertise ranges from web development and system maintenance to finding innovative ways to fuse WP platforms with legacy systems as well as new application development and graphic design. With over 10 years of experience in web development, Carlos considers WordPress the most valuable software to come along in his career. He attends multiple WordCamp's a year and is committed to helping others develop skills and knowledge in the WordPress community. Carlos has been with SSOE since 2007 and works in the Toledo, Ohio office.
Carlos Casarez is scheduled to present on Saturday, October 12th as part of the track for advanced users. For more information and to register for the WordCamp Louisville, please visit: http://2013.louisville.wordcamp.org/
About SSOE Group
As a Top 10 Engineering / Architecture firm for the past 5 years, SSOE Group focuses on delivering Great Client Service to clients through a full range of project delivery solutions. They have been named a "Great Workplace" (Great Place to Work®) and one of the "Best AEC Firms to Work For" (Building Design + Construction).
With more than 20 offices around the world, SSOE is known for making its clients successful by saving them time, trouble, and money. Over the company's 65+ year history, it has earned a reputation for providing quality project solutions to semiconductor, automotive, food, chemical, glass, manufacturing, healthcare, power, and general building industries—with projects completed in 40 countries. Visit www.ssoe.com for additional information and career opportunities.
Media Contact:
Jenni Roder
(419) 469-1918
(419) 351-6480 cell
jroder@ssoe.com
You can follow any responses to this entry through the RSS feed. Both comments and pings are currently closed.