Donald L. Warner of SSOE Receives 2008 Engineer of the Year Award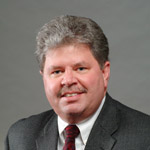 TOLEDO, OH, February 19, 2008 – SSOE's own Donald L. Warner, PE, Vice President and Director of Quality and Training was named Engineer of the Year yesterday at a luncheon held at Gladieux Meadows. The Technical Society of Toledo and the Toledo Chapter of the Ohio Society of Professional Engineers worked together to select Don in recognition of his accomplishments and achievements made to the engineering profession and to the community.
"I have had the pleasure of working along side Don for 26 years. Over that time, we worked on many successful projects together close to home and around the globe. Don has demonstrated time and time again his dedication to our company, the community and the profession of engineering. He is one of the most well rounded engineers that I know and he is intimately engaged in every aspect of his profession. There is no better choice in my mind for the TST 2008 Engineer of the Year." said Tony Damon, AIA, PS, CEO of SSOE, Inc.
Don has been actively involved in the development of young talent for SSOE, for the University of Toledo (UT), and for the community. He has championed and overseen the implementation of several programs related to the firm's engagement with universities– leading to the creation of SSOE's Co-op/Intern Student Scholarship program. He is also a member of the steering/planning committee that helped launch Toledo EPIC, the Toledo Regional Chamber of Commerce young professionals' initiative.
Over the past several years, Don has also become deeply engaged in economic development activities in the region. He is a board member of the UT Science & Technology Corridor, and actively participates in numerous other community related organizations. Don has recently taken on responsibilities involving economic development in which he works closely with the University and community leaders to attract biofuels and alternative energy companies to the Toledo area. He is also currently leading an effort to form an Architectural, Engineering and Construction (AEC) Association, to promote economic growth of the AEC industry in the region.
In 2007 Don was awarded the Engineer of the Year by the Institute of Electrical and Electronics Engineers (IEEE) Toledo Section and he also received the University of Toledo's Distinguished Alumni Award.
Warner graduated with a Bachelor of Science in Electrical Engineering in 1976 from the University of Toledo. He has been with SSOE since 1981 where he began as an electrical engineer. In 1992 he was named an associate and he became VP in 2001. During his tenure, he has also served as the Project Director/Manager for several noteworthy projects including Toyota's Princeton, Indiana Plant Expansion and their new San Antonio, Texas Plant "I consider my greatest professional accomplishment to be simply doing what I can to help younger people develop, advance and realize their aspirations" said Warner.
About SSOE
Celebrating its 60th Anniversary this year, SSOE, Inc. is an international design firm and ranks 8th among the nation's largest engineering and architecture firms (Building Design and Construction, 2007). Demonstrating fast and consistent growth, 2007 marks the third consecutive year the company has grown its revenue more than 25 percent. SSOE has also been named one of nine Best AEC Firms to Work For (Building Design and Construction, 2007) and as one of the fastest-growing US architecture, engineering, and environmental consulting firms by ZweigWhite, Hot List 2007.
With 1000 employees and multi-disciplined LEED(TM) accredited professionals employed in 18 offices around the world the company has earned a solid reputation in facility design for the healthcare, retail, automotive and science and technology markets, as well as process engineering for the alternative energy, biofuels, chemical, food and beverage, glass and personal care industries. SSOE has completed projects in 48 states and 32 countries, and has achieved 60 years of excellence in engineering and architectural design. Visit www.ssoe.com for additional information and career opportunities.
About the Toledo Society of Professional Engineers and The Technical Society of Toledo
The Toledo Society of Professional Engineers (TSPE) is the local chapter of the Ohio and National Society of Professional Engineers and represents a broad spectrum of engineering disciplines including civil, chemical, electrical, mechanical, sanitary, structural, industrial, environmental, geotechnical practicing in consulting, industry, government, education, and construction. The Technical Society of Toledo was formed in April of 1968 by merging the Toledo Area Technical and Scientific Educational Foundation, the Engineering Society of Toledo and the Toledo Technical Council – bringing technical, educational and social organizations together as one. Visit www.tspe.net and www.eng.utoledo.edu/tst/ for more information.
###
Contact:
Danielle Benninger
SSOE, Inc.
Office: 419.255.3830
dbenninger@ssoe.com
About SSOE Group
As a Top 10 Engineering / Architecture firm for the past 5 years, SSOE Group focuses on delivering Great Client Service to clients through a full range of project delivery solutions. They have been named a "Great Workplace" (Great Place to Work®) and one of the "Best AEC Firms to Work For" (Building Design + Construction).
With more than 20 offices around the world, SSOE is known for making its clients successful by saving them time, trouble, and money. Over the company's 65+ year history, it has earned a reputation for providing quality project solutions to semiconductor, automotive, food, chemical, glass, manufacturing, healthcare, power, and general building industries—with projects completed in 40 countries. Visit www.ssoe.com for additional information and career opportunities.
Media Contact:
Jenni Roder
(419) 469-1918
(419) 351-6480 cell
jroder@ssoe.com
You can follow any responses to this entry through the RSS feed. Responses are currently closed, but you can trackback from your own site.