Energy Bill Fuels SSOE Revenue Growth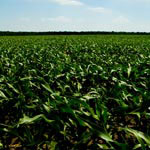 ST. PAUL, MN – March 12, 2008 – SSOE, one of the nation's largest architecture and engineering firms, is leading a charge toward change through its work with the nation's pre-eminent energy and alternative fuel companies. Embracing the recently passed Renewable Fuels, Consumer Protection and Energy Efficiency Act of 2007, SSOE is collaborating with new investors and existing companies to design and build the infrastructure necessary to meet the ambitious biofuels goals this bill puts forth.
In 2007 SSOE recorded more than twice the revenue it generated in the biofuels sector the previous year, with $8.1 million worth of projects. In 2006, SSOE projects totaled nearly $3.7 million with companies such as Freedom Fuels, LLC and NewMech Companies, Inc. Most recently, SSOE announced the award of their first cellulostic ethanol project for the Equator Group – a cellulosic pilot plant engineering feasibility study. To support this growth, SSOE plans to open two more offices in the Central U.S. over the next year to support the development of new biofuel facilities. Existing projects are led by SSOE's St. Paul, Minnesota office. Cedar Rapids, Iowa; Nashville, Tennessee, Toledo, Ohio and Shanghai, China have provided support to St Paul and are developing full biofuels design capability and notably, half of SSOE's staff have experience working on alternative energy projects.
"SSOE is helping build the foundation of a burgeoning new business sector, emerging from the fields and the hearts of America's farmlands," said Vince DiPofi, PE, Senior Vice President, Biofuels of SSOE. "Expansion in the Central U.S. will extend SSOE's leadership in the region and bolster its reputation for offering the distinctive capabilities and the deep experience essential to the development of alternative-fuel facilities."
This past December the US Senate approved a landmark energy bill that requires the first increase in vehicle fuel economy standards in more than 30 years, raising the average fleet standard to 35 miles per gallon by 2020. The bill states that alternative or renewable home heating and motor vehicle fuel sold in the US is to increase from 8.5 billion gallons in 2008 to 36 billion gallons by the year 2022. This figure includes 15 million gallons of traditional corn-based ethanol and 21 million gallons of "advanced biofuels" such as cellulosic ethanol, biodiesel, higher alcohols, biogas and ethanol from waste.
Preparing for the necessary infrastructure build-up to meet these ambitious goals, SSOE's architectural and engineering work is making possible the growth of new businesses and new fuel sources. "This energy bill clearly states the biofuel production needs and the timeline the US is required to meet them in. Based on an average plant capacity of 100 million gallons per year, this amounts to roughly 35 new plants needing to be built nationwide each year for the next 14 years totaling approximately 280 corn-based ethanol and advanced biofuel facilities." said Mark Hoffman, PE, Senior Project Manger and biofuels expert at SSOE, Inc.
Besides engineering and design services, the firm also assists their clients in obtaining government grants and subsidies. SSOE also provides design-build delivery through its partnership with NewMech, a construction firm offering services in plant development, construction management, fabrication and steel erection. SSOE's expanding list of clients and projects serves as a barometer of the rapidly developing biofuels industry. Most recently, they have completed 2 biodiesel projects in the Midwest that are turning out a minimum of 30 million gallons per year, per facility.
Biofuels clients include:
American Biodiesel, LLC; Blue Earth Biodiesel; Boot Heel Biodiesel, LLC; Dakota Skies; Floyd Valley Ethanol; Freedom Fuels Biodiesel; Glacial Lakes; Great Lakes Ethanol; Great River Energy Park; Greater Ohio Ethanol; Global Ethanol; Memphis Biofuels; Northern Prairie Ethanol; Vision Fuels and Yellowstone Ethanol
About SSOE Group
As a Top 10 Engineering / Architecture firm for the past 5 years, SSOE Group focuses on delivering Great Client Service to clients through a full range of project delivery solutions. They have been named a "Great Workplace" (Great Place to Work®) and one of the "Best AEC Firms to Work For" (Building Design + Construction).
With more than 20 offices around the world, SSOE is known for making its clients successful by saving them time, trouble, and money. Over the company's 65+ year history, it has earned a reputation for providing quality project solutions to semiconductor, automotive, food, chemical, glass, manufacturing, healthcare, power, and general building industries—with projects completed in 40 countries. Visit www.ssoe.com for additional information and career opportunities.
Media Contact:
Jenni Roder
(419) 469-1918
(419) 351-6480 cell
jroder@ssoe.com
You can follow any responses to this entry through the RSS feed. Responses are currently closed, but you can trackback from your own site.