Fosgitt of SSOE to Present at the 2012 SAME South Atlantic / South Central Joint Engineer Training Symposium to be held in Tampa, Florida
"Gasification for Both Net Zero Waste Disposal and Renewable Energy"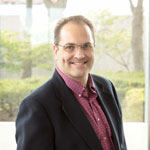 Tampa, FL, September 19, 2012 – SSOE Group (www.ssoe.com), a global engineering, procurement, and construction management (EPCM) firm, announced today that Richard Fosgitt, PE, Net Zero Energy Program Manager at SSOE, has been selected to present at the 2012 Society of American Military Engineers (SAME) South Atlantic / South Central Joint Engineer Training Symposium taking place October 2-4, 2012 at the Tampa Convention Center in Florida.
The presentation titled, "Gasification for Both Net Zero Waste Disposal and Renewable Energy" is focused on gasification technologies coming online that will aid military facilities in reaching federal government regulations for solid waste (net zero waste) and renewable power (net zero energy). Attendees will learn about the distinct advantages gasification offers over traditional fuel combustion and exit the session with a greater understanding of implementing net zero energy goals into military projects.
The South Atlantic / South Central annual conference offers a forum to discuss trends, gather information, and network with DOD agency personnel and a number of company exhibitors. Attendees will also have the opportunity to identify key contracting partners, learn of upcoming projects and opportunities, and generate new business. This year's symposium theme is "Net Zero through Emerging Technologies", featuring technical tracks on building technologies, energy consumption, water / wastewater management, infrastructure technologies, waste management, and TISP.
Rich Fosgitt leads the implementation of Net Zero Energy (NZE) initiatives for SSOE's Federal Government clients. Recently, he has been involved in the design and development of several energy projects including biomass, waste to energy, agricultural products to energy, and wind energy. Fosgitt has 20 years of expertise with a wide range of energy systems, allowing him to assess client desires and develop optimum systems to meet needs within required economic parameters. In addition, Fosgitt is experienced in site assessment, due diligence, environmental permitting, and engineering approvals.
Fosgitt is scheduled to present on Wednesday, October 3rd at 2:00 pm. SSOE's government and facility experts will also be in attendance, showcasing their advanced technology, energy consulting, and design capabilities. For more information and to register for the conference, please visit:
http://www.regonline.com/builder/site/default.aspx?EventID=1003806
About SSOE Group
As a Top 10 Engineering / Architecture firm for the past 5 years, SSOE Group focuses on delivering Great Client Service to clients through a full range of project delivery solutions. They have been named a "Great Workplace" (Great Place to Work®) and one of the "Best AEC Firms to Work For" (Building Design + Construction).
With more than 20 offices around the world, SSOE is known for making its clients successful by saving them time, trouble, and money. Over the company's 65+ year history, it has earned a reputation for providing quality project solutions to semiconductor, automotive, food, chemical, glass, manufacturing, healthcare, power, and general building industries—with projects completed in 40 countries. Visit www.ssoe.com for additional information and career opportunities.
Media Contact:
Jenni Roder
(419) 469-1918
(419) 351-6480 cell
jroder@ssoe.com
You can follow any responses to this entry through the RSS feed. Both comments and pings are currently closed.