Government Agencies Get the "Green" Light to Partner with SSOE Group
International EPCM Firm Receives GSA Contract for Energy Services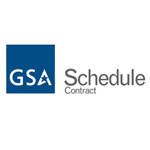 Toledo, Ohio, September 19, 2011 – An expert in assessing, prescribing and implementing energy efficiency improvements and renewable energy solutions, SSOE Group (www.ssoe.com) announced today it has been awarded a contract with the General Services Administration (GSA). SSOE's contract covers facilities maintenance and management services for energy management, water conservation and commissioning support services. The contract supports the significant efforts required of government agencies to comply with the Energy Independence and Security Act 2007 and National Defense Authorization Act 2010 mandate.
SSOE's GSA contract includes services for energy audits, energy studies and analyses, value engineering, life cycle costing, system replacement and maintenance upgrades, cogeneration, thermal storage, energy recovery, passive
and active solar design, lighting analyses, energy management/control systems, and facility equipment management systems (FMS).
"Our GSA contract will allow government agencies to expedite their energy-focused projects," said Mike Duffey, PE, director, federal programs. "We understand the mandates facing government entities. Our team has the experience,
capabilities, and advanced technologies to not only design the best solution, but also execute and deliver energy savings"
SSOE holds active contracts with the VA and NIH, along with many other Federal agencies. In the past five years, SSOE has developed and executed integrated energy management plans for eight EPA locations that include facility
utilization of energy and condition assessments.
SSOE's GSA contract is valid through February 9, 2016.
SSOE is listed under the contract number GS-21F-0078X. For more information visit GSA Advantage at www.gsaadvantage.gov or go to www.ssoe.com/gov to view the contract.
About SSOE Group
As a Top 10 Engineering / Architecture firm for the past 5 years, SSOE Group focuses on delivering Great Client Service to clients through a full range of project delivery solutions. They have been named a "Great Workplace" (Great Place to Work®) and one of the "Best AEC Firms to Work For" (Building Design + Construction).
With more than 20 offices around the world, SSOE is known for making its clients successful by saving them time, trouble, and money. Over the company's 65+ year history, it has earned a reputation for providing quality project solutions to semiconductor, automotive, food, chemical, glass, manufacturing, healthcare, power, and general building industries—with projects completed in 40 countries. Visit www.ssoe.com for additional information and career opportunities.
Media Contact:
Jenni Roder
(419) 469-1918
(419) 351-6480 cell
jroder@ssoe.com
You can follow any responses to this entry through the RSS feed. Responses are currently closed, but you can trackback from your own site.