Guiliani of SSOE Promoted to Head Facilities Group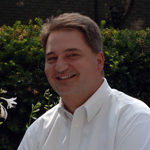 TOLEDO, Ohio, October 7, 2010 – SSOE Group (www.ssoe.com), an international engineering, procurement, and construction management (EPCM) firm, is proud to announce Ron Guiliani's promotion to Facilities SBU Manager and Senior Vice President.
Ron Guiliani, PE, PMP previously served as Facilities Automotive Division Manager and was responsible for directing a multi-disciplined group of project management and design professionals in executing projects for notable clients including Honda, Toyota, BMW, Nissan, and Volkswagen, to name a few. Guiliani has extensive experience with R&D and test facilities, automotive manufacturing facilities, safety test installations, and a wide range of industrial projects. His R&D experience has allowed him to consult for universities who are interested in automotive research and safety. Tony Damon, President and CEO of SSOE notes, "Ron's experience and leadership in his previous positions with SSOE have more than prepared him to take on the roles and responsibilities associated with becoming Facilities SBU Manager as well as a Senior Vice President. Under his direction, SSOE's automotive group has gained international recognition and has been ranked the fourth largest automotive design firm in the U.S." In his new position, he will manage a strategic business unit of nearly 250 people focusing on facility design for a wide range of industries."
Guiliani has been with SSOE since 1989. He joined the firm as an entry-level structural engineer shortly after graduating with a Bachelor's Degree in Civil Engineering from Michigan Technological University. Over the course of his 20 years at SSOE, he has gained a broad range of automotive and other industrial experience, and has functioned in both an Engineering and Project Management capacity. Named an Associate in June 2001 and a Sr. Associate in June 2005, Guiliani is a licensed engineer in Michigan and Indiana. He achieved his PMP certification in March 2008 and is a member of the Project Management Institute. He was promoted to Division Manager in the Facilities SBU in September 2008.
About SSOE Group
As a Top 10 Engineering / Architecture firm for the past 5 years, SSOE Group focuses on delivering Great Client Service to clients through a full range of project delivery solutions. They have been named a "Great Workplace" (Great Place to Work®) and one of the "Best AEC Firms to Work For" (Building Design + Construction).
With more than 20 offices around the world, SSOE is known for making its clients successful by saving them time, trouble, and money. Over the company's 65+ year history, it has earned a reputation for providing quality project solutions to semiconductor, automotive, food, chemical, glass, manufacturing, healthcare, power, and general building industries—with projects completed in 40 countries. Visit www.ssoe.com for additional information and career opportunities.
Media Contact:
Jenni Roder
(419) 469-1918
(419) 351-6480 cell
jroder@ssoe.com
You can follow any responses to this entry through the RSS feed. Responses are currently closed, but you can trackback from your own site.