High School Students Go Interactive at SSOE's "Engineer for a Day" Program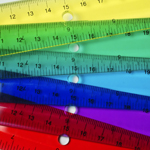 TOLEDO, Ohio, February 13, 2009 – A group of 30 students will get hands-on experience from a team of SSOE engineers when they spend part of their "Engineer for a Day," at SSOE's Toledo headquarters February 18, 2009 from 12:30 until 3:30. The "Engineer for a Day" program is a part of the 2009 Toledo Engineer Week's agenda sponsored in part by The University of Toledo College of Engineering.
The students from Notre Dame High School in Toledo, Monroe County ISD in Michigan and Tiffin Columbia High School will spend the morning at The University of Toledo College of Engineering before meeting at SSOE's headquarters. There, they will experience a process that gives them challenging and unique insights about what it takes to become a member of the profession.
It will be a participatory afternoon. One group of students will see first-hand how critical food processing engineers are to the safety and manufacture of food products. By the time the session is finished, the students will have gained first hand experience on the orange juice production process. Yet another group of students will watch what industrial wire connected to a light bulb can accomplish when mechanical, electrical, and civil engineers work together to deliver a product.
The day will wrap up with a presentation from ABET, the accreditation organization for engineering schools. In addition, SSOE presenters will talk about the company's student co-op program, considered an important "go to" source for hiring new engineering graduates. The program is particularly important to SSOE in light of recent statistics that show a diminishing pool of potential professional engineers.
According to the National Science Foundation, by 2010 there will be a shortage of 70,000 engineers. And the American Society for Quality (ASQ) reports that, for most pre-teens and teenagers, a career in engineering is not a consideration. In fact, 85 per cent of the students questioned are not interested in pursuing an engineering career.
Don Warner, an SSOE Senior Account Executive and Chairperson of 2009 Toledo Engineer's Week, hopes that college bound students will investigate a career in engineering. Using SSOE as an example, Warner said, "Notwithstanding current economic conditions, SSOE posted its largest revenue ever last year and is predicting additional growth in 2009. We have numerous job openings throughout the country for positions averaging $60,000 a year. Clearly, engineering remains a solid profession and an exciting career path."
About SSOE Group
As a Top 10 Engineering / Architecture firm for the past 5 years, SSOE Group focuses on delivering Great Client Service to clients through a full range of project delivery solutions. They have been named a "Great Workplace" (Great Place to Work®) and one of the "Best AEC Firms to Work For" (Building Design + Construction).
With more than 20 offices around the world, SSOE is known for making its clients successful by saving them time, trouble, and money. Over the company's 65+ year history, it has earned a reputation for providing quality project solutions to semiconductor, automotive, food, chemical, glass, manufacturing, healthcare, power, and general building industries—with projects completed in 40 countries. Visit www.ssoe.com for additional information and career opportunities.
Media Contact:
Jenni Roder
(419) 469-1918
(419) 351-6480 cell
jroder@ssoe.com
You can follow any responses to this entry through the RSS feed. Responses are currently closed, but you can trackback from your own site.