Key Staff Added in SSOE Nashville, TN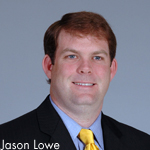 NASHVILLE, TN — SSOE, Inc. Architects-Engineers (SSOE) an international design frim announces the addition of three engineers to their staff, Jason Lowe, Stephen Crump and Mark Cates.
Mr. Lowe is a project manager in our Civil Infrastructure Group. He graduated from the University of Kentucky with a BS in Civil Engineering. Mr. Lowe comes to us after serving five years in the US Air Force where he was a Captain and civil engineer. Mr. Lowe's experience includes providing civil and energy engineering services on both the domestic and international front. He is experienced in managing large and small engineering endeavors for military operations. He has also lead engineering teams initiating and applying operational efficiencies with considerable cost savings to numerous base operations.
Mr. Crump is joining our staff as a senior project manager. He has over 28 years of experience in the engineering profession managing projects for all industry types including chemical, aerospace, automotive, foods and manufacturing. He is a licensed professional engineer in six states and received his BS in Civil Engineering from the University of Tennessee. Mr. Crump is also experienced in managing and engineering in multi-discipline design build environments.
Mr. Mark Cates is a structural engineer with five years of professional experience. He has a Masters of Civil Engineering from Tennessee Technological University where he also received his undergraduate degree in civil engineering. Mr. Cates is an Engineer In Training and is a member of the American Society of Civil Engineers.
About SSOE Group
As a Top 10 Engineering / Architecture firm for the past 5 years, SSOE Group focuses on delivering Great Client Service to clients through a full range of project delivery solutions. They have been named a "Great Workplace" (Great Place to Work®) and one of the "Best AEC Firms to Work For" (Building Design + Construction).
With more than 20 offices around the world, SSOE is known for making its clients successful by saving them time, trouble, and money. Over the company's 65+ year history, it has earned a reputation for providing quality project solutions to semiconductor, automotive, food, chemical, glass, manufacturing, healthcare, power, and general building industries—with projects completed in 40 countries. Visit www.ssoe.com for additional information and career opportunities.
Media Contact:
Jenni Roder
(419) 469-1918
(419) 351-6480 cell
jroder@ssoe.com
You can follow any responses to this entry through the RSS feed. Responses are currently closed, but you can trackback from your own site.