Marcus Osborne Joins SSOE Group as Nashville Human Resources Manager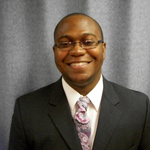 Nashville, TN, November 21, 2012 – SSOE Group (www.ssoe.com), a global engineering, procurement, and construction management (EPCM) firm, is pleased to welcome Marcus Osborne, PHR as its new Nashville Human Resources Manager. Marcus will be located in SSOE's Nashville, Tennessee office but will also oversee human resources (HR) efforts in SSOE's other Southeast locations.
In this role, Marcus will primarily lead human resource activities for SSOE's Facilities Division, covering its Nashville, Tennessee; Raleigh-Durham, North Carolina; and Birmingham and Huntsville, Alabama offices. Marcus comes to SSOE from Fiberweb; a UK based manufacturing company, where he served as Human Resources Manager. Marcus began his career as a Human Resources Generalist with the Holland Group, a nationally recognized temporary staffing agency that specialized in the placement of professionals. In addition, he has five years' experience with the Ingram Content Group, the world's largest distributor of physical and digital content in the book industry. There, he started as Human Resources Coordinator, was promoted to Human Resources Generalist, and then Human Resources Manager.
Marcus received his Bachelor of Science, with a concentration in Human Resources, from the Middle Tennessee State University, and a Master's Degree in Business Administration from the Bethel University. He earned his Professional in Human Resources (PHR) Certification from the Human Resources Certification Institute in 2007.
"Marcus comes to SSOE with diverse experience which gives him the ability to apply both his educational accomplishments and his HR body of knowledge. His MBA and PHR will provide a solid foundation as he implements SSOE's employment value proposition and seeks to enhance our reputation as an employer of choice." said Monica Dugan, SPHR, Vice President, and Corporate Director, Human Resources.
To learn about other career opportunities available at SSOE please visit: www.ssoe.com/careers.
About SSOE Group
As a Top 10 Engineering / Architecture firm for the past 5 years, SSOE Group focuses on delivering Great Client Service to clients through a full range of project delivery solutions. They have been named a "Great Workplace" (Great Place to Work®) and one of the "Best AEC Firms to Work For" (Building Design + Construction).
With more than 20 offices around the world, SSOE is known for making its clients successful by saving them time, trouble, and money. Over the company's 65+ year history, it has earned a reputation for providing quality project solutions to semiconductor, automotive, food, chemical, glass, manufacturing, healthcare, power, and general building industries—with projects completed in 40 countries. Visit www.ssoe.com for additional information and career opportunities.
Media Contact:
Jenni Roder
(419) 469-1918
(419) 351-6480 cell
jroder@ssoe.com
You can follow any responses to this entry through the RSS feed. Both comments and pings are currently closed.
Tagged Design Feature, engineering-feature, interior-design-feature