New Research Triangle Park, NC Office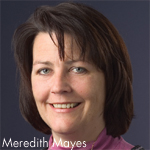 DURHAM, N.C. – March 6, 2007 – SSOE, Inc., one of the nation's largest engineering and architecture firms, today announced the opening of its new office in North Carolina's Research Triangle Park (RTP). The RTP office, led by Meredith Mayes, P.E., will add 30 new jobs to the area in the next year. This office will serve the growth of the Carolina region particularly in the pharmaceutical, education, biofuels, and science and technology sectors.
"After completing more than 50 projects in the North Carolina area during the last five years and with current projects already underway, North Carolina offers SSOE, Inc. incredible potential for growth," said Mayes. "The wealth of intellectual and creative talent in the Triangle area and surrounding regions will be a tremendous asset to SSOE. Our focus on innovation and access to some of the most advanced design technology in the world will give SSOE's new professionals uninhibited freedom to reach their goals and achieve success."
The RTP office will rely on Mayes' more than 19 years of design/engineering experience, and extensive pharmaceutical background, which includes work with multi-national companies such as Eli Lilly, Merck, Novartis and Schering-Plough.
SSOE recently signed a contract with the EPA to perform master planning services for various EPA facilities around the country, including the Durham area. Providing the EPA with space planning for future and existing laboratories, SSOE is helping the organization increase energy efficiency, improve security and make its facilities more environmentally friendly.
Identified by the U.S. Department of Energy as one of the nation's top consumers of biodiesel fuel, North Carolina consumed more than 1.5 million gallons of biodiesel in 2005. SSOE RTP will provide additional resources to the state's rapidly advancing biofuels economy. With experience installing solar energy panels and designing research and development LEED™ facilities, SSOE continues to grow its green energy sector, working on four ethanol and four biodiesel plants located throughout the Midwestern and Southern United States. Other SSOE projects include agrifuels and fuel cell technology work with Clemson University and the University of South Carolina.
By locating the new office in the RTP, SSOE is looking to attract some of the area's most innovative minds. SSOE will also explore synergies with the high concentration of leading-edge technology companies in the RTP, specializing in such fields as biotechnology, pharmaceuticals, IT, telecom, environmental sciences and public health.
"A well-respected international firm such as SSOE is a great addition to the North Carolina business community," said Bill Bell, mayor of the city of Durham. "The Durham area and North Carolina as a whole are experiencing rapid business growth. In this type of climate full-service firms like SSOE are needed to provide skilled engineering, design and project management execution for existing and expanding businesses."
About SSOE Group
As a Top 10 Engineering / Architecture firm for the past 5 years, SSOE Group focuses on delivering Great Client Service to clients through a full range of project delivery solutions. They have been named a "Great Workplace" (Great Place to Work®) and one of the "Best AEC Firms to Work For" (Building Design + Construction).
With more than 20 offices around the world, SSOE is known for making its clients successful by saving them time, trouble, and money. Over the company's 65+ year history, it has earned a reputation for providing quality project solutions to semiconductor, automotive, food, chemical, glass, manufacturing, healthcare, power, and general building industries—with projects completed in 40 countries. Visit www.ssoe.com for additional information and career opportunities.
Media Contact:
Jenni Roder
(419) 469-1918
(419) 351-6480 cell
jroder@ssoe.com
You can follow any responses to this entry through the RSS feed. Responses are currently closed, but you can trackback from your own site.