Phycal LLC Selects International EPCM Firm SSOE Group for DOE Grant Funded Pilot Algae Farm in Hawaii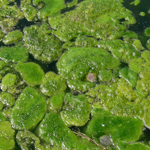 Honolulu, HI, May 27, 2010 – Phycal LLC, an algae fuel company, recently announced that engineering, procurement, and construction management (EPCM) firm SSOE Group has been hired to perform preliminary engineering design for the company's new 40-acre pilot algae farm in Central Oahu, Hawaii. The project, funded through Department of Energy (DOE) grants as a part of the American Recovery and Reinvestment Act (ARRA), will seek to capture CO2 gas and recycle it in an algal oil production process in an open raceway pond.
Phycal was competitively selected by the DOE's National Energy Technology Laboratory (NETL) to receive $3 million in funding in Phase One to complete its feasibility plan, obtain the necessary Federal, State and County permitting, and to perform necessary environmental reviews. The award is part of the DOE's Innovative Concepts for Beneficial Reuse of Carbon Dioxide Program to capture carbon dioxide from industrial sources. Phycal will then be eligible for Phase Two of the program for the design, construction, and testing of their pilot system, scheduled to break ground in fall 2010. The total project is expected to cost about $65 million over 4 years. When the pilot farm is fully operational by 2011, Phycal expects to employ about 30 scientists, engineers, and workers at the facility and produce 100,000-plus gallons of algal biocrude oil per year.
"SSOE is very excited to be working with Phycal to bring their patented technology into pilot production. We have been active throughout the evolution of the biofuels industry for the past five years and are proud to work with Phycal on this project that will bring sustainable and affordable energy sources one step closer to becoming a viable alternative for consumers," said Dave Sipes, PE, Senior Vice President, Industrial Process for SSOE Group. SSOE is currently ranked 3rd nationally among Green Industrial and Manufacturing Design Firms (Engineering News Record).
SSOE has been working with Phycal behind the scenes on portions of this project for over two years. Their responsibilities include the development of a mass balance, scaled up from laboratory to pilot plant; design systems that will grow/feed the algae, clean the systems, dewater the algae, and extract and purify the oil; recommendations and preliminary design for instrumentation and controls for operations and data collection; design support for utility systems; as well as cost estimating for the construction of the pilot plan. SSOE also assisted Phycal in the DOE grant application process for both Phase One and Two.
"With growing interest in algae as a major source of biofuels over the past few years, SSOE's background in that industry along with their process engineering capabilities and experience bringing proprietary technologies into production made them a clear choice for this project," said Kevin Berner, President and Chief Executive Officer of Phycal.
About SSOE Group
As a Top 10 Engineering / Architecture firm for the past 5 years, SSOE Group focuses on delivering Great Client Service to clients through a full range of project delivery solutions. They have been named a "Great Workplace" (Great Place to Work®) and one of the "Best AEC Firms to Work For" (Building Design + Construction).
With more than 20 offices around the world, SSOE is known for making its clients successful by saving them time, trouble, and money. Over the company's 65+ year history, it has earned a reputation for providing quality project solutions to semiconductor, automotive, food, chemical, glass, manufacturing, healthcare, power, and general building industries—with projects completed in 40 countries. Visit www.ssoe.com for additional information and career opportunities.
Media Contact:
Jenni Roder
(419) 469-1918
(419) 351-6480 cell
jroder@ssoe.com
You can follow any responses to this entry through the RSS feed. Responses are currently closed, but you can trackback from your own site.