Please Join SSOE by Giving to Southern Tornadoes and Storms – Red Cross Disaster Relief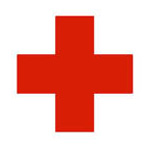 TOLEDO, Ohio, January 31, 2017 — We are saddened by the loss of life and destruction of property created by the devastating tornadoes and storms that recently ripped through portions of the Southeast United States. At least 60 tornadoes ripped through Mississippi, Georgia, Alabama, and surrounding states in a single weekend, taking the lives of at least 20 individuals. Dozens struck in darkness overnight and affected over 1,100 homes – reducing many to rubble. The destruction is so severe that some neighborhoods are just beginning cleanup efforts.
The current best estimate (as of January 24) is that the Red Cross will spend more than $1 million helping the people affected by these tornadoes and storms by providing food, shelter, blankets, cots, emotional support, health services, relief supplies and initial casework support. It also includes some of the costs that make relief possible including logistics, staff, and technology expenses to support such a significant disaster. At this time, the Red Cross and community partners have already served over 74,000 meals and snacks, distributed over 22,000 relief items, and provided 3,300 Health Services and Disaster Mental Health contacts. In addition, Red Cross has mobilized over 500 workers to help.
The immediate response by the American Red Cross and its partners to provide relief efforts is commendable and SSOE Group is contributing to assist their vital work. Please join us and our employees in helping the survivors who have lost their homes and loved ones. Click here to give via American Red Cross. Click "Southern Tornadoes and Storms" under the drop down menu to designate your donation.
About SSOE Group
As a Top 10 Engineering / Architecture firm for the past 5 years, SSOE Group focuses on delivering Great Client Service to clients through a full range of project delivery solutions. They have been named a "Great Workplace" (Great Place to Work®) and one of the "Best AEC Firms to Work For" (Building Design + Construction).
With more than 20 offices around the world, SSOE is known for making its clients successful by saving them time, trouble, and money. Over the company's 65+ year history, it has earned a reputation for providing quality project solutions to semiconductor, automotive, food, chemical, glass, manufacturing, healthcare, power, and general building industries—with projects completed in 40 countries. Visit www.ssoe.com for additional information and career opportunities.
Media Contact:
Jenni Roder
(419) 469-1918
(419) 351-6480 cell
jroder@ssoe.com
You can follow any responses to this entry through the RSS feed. Responses are currently closed, but you can trackback from your own site.