Seibenick of SSOE to Speak at 2013 VMworld Conference in San Francisco
"VMware Horizon View Business Process Desktop" and "Best Practices for Deploying 3D Graphics with Horizon View"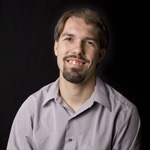 SAN FRANCISCO, California, August 22, 2013 – SSOE Group (www.ssoe.com), a global engineering, procurement, and construction management (EPCM) firm, announced today that Brian Seibenick, Senior Systems Administrator at SSOE has been invited to present at the VMworld 2013 Convention taking place August 25-29, 2013 at the Moscone Convention Center in San Francisco, California. Seibenick is part of SSOE's Corporate Computer Systems group and has over twelve years of IT administration experience.
Seibenick will co-present two educational breakout sessions at VMworld. "VMware Horizon View Business Process Desktop" will focus on the use of desktop virtualization to solve international use cases. Seibenick will be joined by representatives of VMware and Telus Communications.  Seibenick will also co-present with representatives from VMware and La Cite Collegiale on the details and technical considerations for successful use of virtualization with graphic intensive programs such as Revit for 3D modeling in, "Best Practices for Deploying 3D Graphics with Horizon View".
With more than 20 offices across seven countries, optimized workshare between offices is critical to executing SSOE's projects. Industry leading practices in virtualization allow for the use of the most appropriate technical resources and advanced design software platforms regardless of where the project or employee is based. This technology has also enabled 24/7 engineering which can significantly compress clients' design schedules, keeping projects on track and under budget.
VMworld, hosted by VMware, a cloud computing and virtualization software provider, is a global event with two VMworld Campuses – San Francisco and Barcelona. At VMworld attendees gain tools to transform conventional remedies into seamless, agile solutions that dramatically simplify operations and provide unmatched business advantages. At the 10th annual convention, thousands of IT innovators have the opportunity to explore the leading edge of the industry's most powerful trends. VMworld offers informative breakout sessions and hands-on lab training, plus access to a wealth of technology partners to discuss virtualization best practices, building a private cloud, leveraging the public cloud, managing desktops as a service, virtualizing enterprise applications and more.
As a Senior Systems Administrator at SSOE, Seibenick oversees all computer systems and takes an active role in planning and recommending technology strategy for infrastructure systems. In addition, he serves as a technical leader and aids in mentoring and coaching junior staff. Seibenick's expertise lies with networking, virtualization, and storage platforms. He is a graduate of the University of Toledo and holds a bachelor's degree in electrical engineering.
Seibenick is scheduled to present "VMware Horizon View Business Process Desktop" on Monday, August 26th from 2:30 – 3:30pm and "Best Practices for Deploying 3D Graphics with Horizon View" in two separate sessions at VMworld, scheduled for 12:30 – 1:30 pm on Wednesday, August 28th and Thursday, August 29th. For more information on VMworld 2013 or to register for the event, please visit:
http://www.vmworld.com/community/conference/us/
About SSOE Group
As a Top 10 Engineering / Architecture firm for the past 5 years, SSOE Group focuses on delivering Great Client Service to clients through a full range of project delivery solutions. They have been named a "Great Workplace" (Great Place to Work®) and one of the "Best AEC Firms to Work For" (Building Design + Construction).
With more than 20 offices around the world, SSOE is known for making its clients successful by saving them time, trouble, and money. Over the company's 65+ year history, it has earned a reputation for providing quality project solutions to semiconductor, automotive, food, chemical, glass, manufacturing, healthcare, power, and general building industries—with projects completed in 40 countries. Visit www.ssoe.com for additional information and career opportunities.
Media Contact:
Jenni Roder
(419) 469-1918
(419) 351-6480 cell
jroder@ssoe.com
You can follow any responses to this entry through the RSS feed. Both comments and pings are currently closed.
Tagged design-technology-feature