SSOE Announces New Rankings from ENR Magazine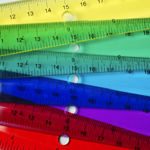 April 18, 2007 – ENR Magazine today published its annual rankings of the Top 500 Design Firms. In a market in which the collective Top 500's revenue grew 17.5 percent over that of 2005, SSOE still improved its ranking in each category. These improvements are due to a 30 percent increase in revenue in 2006, SSOE's third straight year of 15 percent-plus growth. SSOE is currently projecting 20 percent growth in its 2007 revenue over 2006.
SSOE's rankings were as follows:
#116 – Top 500 Design Firms (up from 139 in 2006)
#77 – Pure Designers (up from 99 in 2006)
#13 – Among all AE firms ranked
#12 – Top Manufacturing Firms (up from 14 in 2006)
Rankings on individual markets will follow in a subsequent issue of ENR.


About SSOE Group
As a Top 10 Engineering / Architecture firm for the past 5 years, SSOE Group focuses on delivering Great Client Service to clients through a full range of project delivery solutions. They have been named a "Great Workplace" (Great Place to Work®) and one of the "Best AEC Firms to Work For" (Building Design + Construction).
With more than 20 offices around the world, SSOE is known for making its clients successful by saving them time, trouble, and money. Over the company's 65+ year history, it has earned a reputation for providing quality project solutions to semiconductor, automotive, food, chemical, glass, manufacturing, healthcare, power, and general building industries—with projects completed in 40 countries. Visit www.ssoe.com for additional information and career opportunities.
Media Contact:
Jenni Roder
(419) 469-1918
(419) 351-6480 cell
jroder@ssoe.com
You can follow any responses to this entry through the RSS feed. Responses are currently closed, but you can trackback from your own site.