SSOE Continues to Receive Honors as a Hot Firm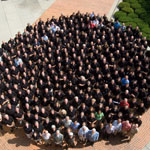 Toledo, OH, November 14, 2007 — SSOE, one of the nation's largest architecture and engineering firms, is proud to announce that they have been listed by management consulting and research firm ZweigWhite as one of the 200 fastest-growing U.S. architecture, engineering, and environmental consulting firms in its annual ranking, The Zweig Letter Hot Firm List. This annual list features the design and environmental firms that have outperformed the economy and competitors to become industry leaders.
Mark Zweig, founder and director of ZweigWhite, says, "The firms that made this year's Hot Firm List should be proud. It is an incredibly competitive and successful group. Firms that commit to revenue growth while investing in marketing, information technology, and other infrastructure are usually the most successful in our industry. They have shown they have the ability to sustain their success, year after year. The hottest firms in the business – those with consistent growth and success at outperforming the economy and their peers – are the ones that attract top staff and the best clients."
For the third time in just a few short months, SSOE is being recognized as the place to be. On September 3rd Crain's Detroit Business named SSOE as a "Cool Place to Work". This honor is preceded by being named one of the nation's nine "Best AEC (Architecture, Engineering and Construction) Firms to Work For" by Building Design & Construction Magazine. SSOE has increased its number of employees by 40 percent nationally in the past 12 months and has seen consistent revenue growth, including 30 percent in 2006 and 25 percent in 2007. Earlier this year, SSOE launched a nationwide recruitment effort to hire 200 architects and engineers by the end of 2007. That number was reached in August and will more than likely double the original estimate by the end of the year.
About SSOE Group
As a Top 10 Engineering / Architecture firm for the past 5 years, SSOE Group focuses on delivering Great Client Service to clients through a full range of project delivery solutions. They have been named a "Great Workplace" (Great Place to Work®) and one of the "Best AEC Firms to Work For" (Building Design + Construction).
With more than 20 offices around the world, SSOE is known for making its clients successful by saving them time, trouble, and money. Over the company's 65+ year history, it has earned a reputation for providing quality project solutions to semiconductor, automotive, food, chemical, glass, manufacturing, healthcare, power, and general building industries—with projects completed in 40 countries. Visit www.ssoe.com for additional information and career opportunities.
Media Contact:
Jenni Roder
(419) 469-1918
(419) 351-6480 cell
jroder@ssoe.com
You can follow any responses to this entry through the RSS feed. Responses are currently closed, but you can trackback from your own site.