SSOE Group Announces 2012 Board Members and Officers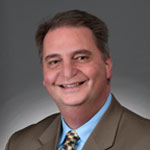 TOLEDO, Ohio, December 12, 2011 – SSOE Group (www.ssoe.com), an international engineering, procurement, and construction management (EPCM) firm, announced today that its shareholders have elected Ronald P. Guiliani, PE, PMP to the Board of Directors for a three year term, expiring in 2014. Ron has been with the firm since 1989, starting as an entry-level structural engineer. Over the course of his 20 year history with SSOE, he has had a broad range of automotive and other industrial experience, and has functioned in both an engineering and project management capacity for clients including Honda of American Manufacturing Inc. and Toyota Motor Corporation. Named an Associate in 2001and a Senior Associate in 2005, Ron was promoted to Division Manager for SSOE's Facilities SBU in 2008. Ron's career path at SSOE continued in 2010 when he earned the title of Vice President and later that year was named Senior Vice President and Facilities SBU Manager.
In addition, SSOE shareholders also appointed Robert A. Siebenaller, AIA, LEED AP, Senior Associate and Life Sciences Division Manager along with Michael A. Murphy, Vice President and Principal Division Manager, as Board Observers for a two year term, expiring in 2013. They will join Julie Dolan Goare, Global Account Executive with SSOE's Consumer Products as she continues her term as a Board Observer, expiring in 2012.
Board Members Continuing in Office:
Tony Damon, AIA, LEED AP – Chief Executive Officer, President
Harold (Bob) Howell, Jr. – Chairman of the Board, Executive Vice President
Vincent P. DiPofi, Jr., PE – Assistant Treasurer, Sr. Vice President
David F. Sipes, PE – Vice Chairman, Sr. Vice President
David S. Verner, RA, ACHE – Secretary, Sr. Vice President
Charles F. Heine, outside director
Anne Marie Moncure, outside director
Simon Newman, outside director
About SSOE Group
As a Top 10 Engineering / Architecture firm for the past 5 years, SSOE Group focuses on delivering Great Client Service to clients through a full range of project delivery solutions. They have been named a "Great Workplace" (Great Place to Work®) and one of the "Best AEC Firms to Work For" (Building Design + Construction).
With more than 20 offices around the world, SSOE is known for making its clients successful by saving them time, trouble, and money. Over the company's 65+ year history, it has earned a reputation for providing quality project solutions to semiconductor, automotive, food, chemical, glass, manufacturing, healthcare, power, and general building industries—with projects completed in 40 countries. Visit www.ssoe.com for additional information and career opportunities.
Media Contact:
Jenni Roder
(419) 469-1918
(419) 351-6480 cell
jroder@ssoe.com
You can follow any responses to this entry through the RSS feed. Both comments and pings are currently closed.