SSOE Group Announces Corporate Holiday Donation to National Math and Science Initiative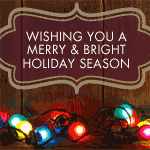 TOLEDO, Ohio, December 21, 2011 – SSOE Group (www.ssoe.com), an international engineering, procurement, and construction management (EPCM) firm, announced today that the National Math and Science Initiative (NMSI)'s Advanced Placement Training and Incentive Program (APTIP) is the recipient of their 2011 annual corporate holiday contribution. NMSI is a nonprofit organization launched as an agent of change in 2007 by top leaders in business, education, and science with the goal of improving student achievement in math and science across the American public school system.
"SSOE is always on the lookout for opportunities to encourage the next generation's interest in math and sciences, so naturally NMSI was the perfect organization for our annual holiday donation." said SSOE's CEO Tony Damon. SSOE's donation of $5,000 to NMSI will provide 50 mini-scholarships to high school students who earned a qualifying score on an advanced placement (AP) course in either math or science. Through these courses students have the potential to begin earning college credits before they ever step foot on campus—which translates into an even larger tuition savings potentially up to $250,000 for this group of 50 students. This gift will help to students manage the cost of a college education and get them excited about the possibilities for their future by better preparing them for the rigorous courses that lie ahead on the path to attaining a higher level of education.
NMSI launched the APTIP program during the 2008-2009 school year to help more students succeed in college-level courses. Schools participating in the NMSI-supported program have recorded triple-digit increases in the number of qualifying scores in the last three years, based on College Board data:
A 124 percent increase in passing exams in AP math, science and
English among all students, compared to a 23 percent increase nationally
over the same period of time;
A 216 percent increase in passing exams in AP math, science and
English among African-American and Hispanic students, compared to 50 percent
nationally;
A 144 percent increase in passing exams in AP math and science among female students, compared to 20 percent
nationally.
"We are pleased that SSOE Group is lending its support to this important mission," said Dr. Mary Ann Rankin, President and CEO of NMSI. "APTIP is addressing the skills gap in today's workforce in science, technology, engineering and math (STEM).  By reinforcing those skills, SSOE is helping equip more students in the United States to succeed in college and go on to compete on the global stage, which is essential to the future of our country."
Since its founding in 1948, SSOE has believed in sharing the advantages of their success in the communities in which they work. This has been accomplished through programs, volunteering, financial support, and donations. Annually, SSOE contributes 10% of their retained earnings to charitable and philanthropic causes—adding up to more than $3,000,000 to select charities over their 63 year history. All SSOE's charitable donations reflect their corporate goals and support education, the environment, or the communities in which they work and live. To learn more about SSOE's corporate social responsibility and our statement of policy, please visit www.ssoe.com/about-us/corporate-social-responsibility.
For more information about the National Math and Science Initiative, visit their
website: www.nationalmathandscience.org
About NMSI
NMSI is an agent of change that was launched in 2007 by top leaders in business, education and science to improve student achievement in math and science across the American public school system. NMSI's mission is to bring best practices to the education sector by replicating proven programs on a national scale that have more than 10 years of proven results. NMSI has received major funding support for its groundbreaking national initiatives from Exxon Mobil Corporation, the Bill and Melinda Gates Foundation, and the Michael and Susan Dell Foundation, with additional support from the Carnegie Corporation of New York and Lockheed Martin Corporation.
About SSOE Group
As a Top 10 Engineering / Architecture firm for the past 5 years, SSOE Group focuses on delivering Great Client Service to clients through a full range of project delivery solutions. They have been named a "Great Workplace" (Great Place to Work®) and one of the "Best AEC Firms to Work For" (Building Design + Construction).
With more than 20 offices around the world, SSOE is known for making its clients successful by saving them time, trouble, and money. Over the company's 65+ year history, it has earned a reputation for providing quality project solutions to semiconductor, automotive, food, chemical, glass, manufacturing, healthcare, power, and general building industries—with projects completed in 40 countries. Visit www.ssoe.com for additional information and career opportunities.
Media Contact:
Jenni Roder
(419) 469-1918
(419) 351-6480 cell
jroder@ssoe.com
You can follow any responses to this entry through the RSS feed. Both comments and pings are currently closed.