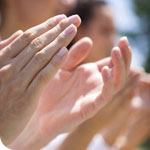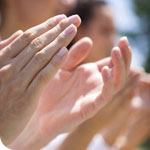 TOLEDO, Ohio, July 13, 2012 – SSOE Group (www.ssoe.com), a global engineering, procurement, and construction management (EPCM) firm, announced today that a number of their employees have earned professional registrations and certifications during the third quarter of their 2012 planning year. Attainment of professional licensure is strongly encouraged at SSOE. In fact, the company covers the expense of preparation classes and exam fees as well as providing paid time off to take the exam. As an additional incentive, once a staff member has passed an exam, they receive a recognition bonus.
Joel Herald, PE received his professional engineering license in the third quarter. Herald successfully completed the Principles and Practice of Engineering (PE) exam that measures a candidate's academic and practical knowledge of technical engineering. Candidates are eligible to take the exam after meeting statutory requirements including a minimum of four years of acceptable work experience. Herald received a bachelor's degree in civil engineering from the University of Toledo and is a structural engineer in SSOE's Toledo, Ohio office with five years of experience.
James Bond, PE, LEED AP BD+C, earned his Leadership in Energy and Environmental Design (LEED®) accreditation after successfully completing the "LEED for New Construction" exam. The LEED Accredited Professional exam is offered by the United States Green Building Council (USGBC) and designates that an individual has earned the knowledge and skills necessary to facilitate the LEED certification process. Bond received a bachelor's degree in mechanical engineering from Iowa State University and currently serves as a mechanical engineer in SSOE's Huntsville, Alabama office with 16 years of experience.
Forrest Bates, MCTS, HRIP earned his Human Resource Information Professional (HRIP) certification from the International Association for Human Resource Information Management. This certification is designed to recognize those with an understanding and proficiency of the defined body of knowledge in HR information management. Candidates are required to successfully complete an exam that assesses the knowledge and competencies of professionals in the HR technology field. Bates received a bachelor's degree in computer information systems from Cumberland College and is an enterprise application administrator in SSOE's Toledo, Ohio office with 12 years of experience.
Joe LeBlanc, MCTS, MCITP, earned his certification as a Microsoft Certified IT Professional (MCITP) in the third quarter. This certification, awarded by Microsoft, builds on the technical proficiency measured in the MCTS certification and indicates the aptitude for successful technology project implementation. LeBlanc holds a bachelor's degree in computer science from the University of Toledo and is a computer systems technician in SSOE's Toledo, Ohio office with seven years of experience.
https://www.ssoe.com/wp-content/uploads/2012/07/150x150_SSOE_employee-registrations-and-certifications-for-third-quarter-of-planning-year-2012.png
150
150
hitch
https://www.ssoe.com/wp-content/uploads/2018/05/logo_ssoe.png
hitch
2012-07-13 08:00:24
2018-07-11 18:08:36
SSOE Group Announces Employee Registrations and Certifications for the Third Quarter of Planning Year 2012