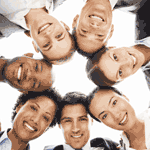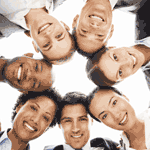 Toledo, Ohio, January 23, 2012 — SSOE Group (www.ssoe.com), an international engineering, procurement, and construction management (EPCM) firm, was recently awarded Honorable Mention for their superior overall efforts in Constangy, Brooks & Smith, LLP national labor and employment law firm's annual Work-Life Balance Award. SSOE took second only to BlueCross BlueShield of Tennessee.
SSOE was recognized for this award based on their corporate-wide commitment to work-life balance. The company's mission includes an Employee Value Proposition (EVP) which was a key factor in being honored. SSOE's EVP emphasizes: wealth sharing, skill development, career progression, total compensation, and total benefits – including health and wellness. "Our Employee Value Proposition is a commitment to the full range of offerings our employees seek—going beyond a simple compensation number. It includes a promise to employees that they can enjoy a balanced and flexible work experience and includes the practical programs and practices that give them the choices they need to accommodate their lifestyle. Whether an employee is new to SSOE or close to retirement, there are programs suited to all life stages," said Lisa Estep, Manager, Employee Benefits at SSOE.
In the area of work-life balance, SSOE offers flexible work arrangements or flextime and a strong PTO program which allows employees to take time off by the quarter hour when needed. Kate Lister, one of this year's judges and president of the Telework Research Network stated, "My hat is off to all the great nominees for their commitment to helping their employees lead a balanced life."
Another important component of SSOE's EVP, and their commitment to work-life balance, is a proactive approach to wellness through preventative health benefits. Some of these benefits include: gym membership subsidies, fruit of the week, free flu shots, smoking cessation, on-line health enhancement programs, biannual chair massages, Weight Watchers subsidies, and on-site health assessments and exercise programs. In addition, SSOE recently developed an Employee Health and Wellness Committee. The committee's mission is to drive a wellness culture throughout the organization by coordinating events and providing wellness related tools and information to empower employees to take responsibility for their own health.
In order to be considered for this award, the company's human resources department must
submit a nomination to Constangy, Brooks & Smith. Nominations are then reviewed by an independent panel of judges and the winner is selected. For more information on the Work-Life Balance Award, please visit the Constangy website: www.constangy.com/balance.html
In addition to being recognized by Constangy, SSOE has also been named "Best AEC Firm to Work For" (Building Design + Construction), a Crain's "Cool Places to Work", an Ohio Psychological Association's Psychologically Healthy Workplace, and was a recipient of the United Way's Parent Friendly Workplace Award.
About Constangy, Brooks & Smith, LLP
Constangy, Brooks & Smith, LLP has counseled employers on labor and employment law
matters, exclusively, since 1946. A "Go To" Law Firm in Corporate Counsel and Fortune Magazine, it represents Fortune 500 corporations and small companies across the country.  Its attorneys are consistently rated as top lawyers in their practice areas by sources such
as Chambers USA, Martindale-Hubbell, and Top One Hundred Labor Attorneys in the United States, and the firm is top-ranked by the U.S. News & World Report/Best Lawyers Best Law Firms survey. More than 130 lawyers partner with clients to provide cost-effective legal services and sound preventive advice to enhance the employer-employee relationship. Offices are located in Alabama, California, Florida, Georgia, Illinois, Massachusetts, Missouri, New Jersey, North Carolina, South Carolina, Tennessee, Texas, Virginia and Wisconsin. For more information, visit www.constangy.com.
https://www.ssoe.com/wp-content/uploads/2012/01/150x150_SSOE_honored-for-superior-overall-efforts-in-work-life-balance.png
150
150
hitch
https://www.ssoe.com/wp-content/uploads/2018/05/logo_ssoe.png
hitch
2012-01-23 16:11:01
2018-07-11 18:29:41
SSOE Group Honored for Its Superior Overall Efforts in Work-Life Balance