SSOE Group Launches New Blog Focused on Sustainability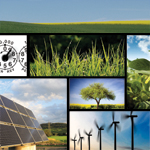 TOLEDO, OH, June 01, 2010 – Global engineering, procurement, and construction management (EPCM) firm, SSOE Group, announced today the launch of a new sustainability blog. This blog provides expert views on sustainable practices and products from a variety of LEED Accredited Professionals serving various industries and representing numerous disciplines. Future entries will address a variety of topics ranging from the basics, to trends, tools, legislation, and much more.
A recent post on the blog site from Tony Damon, AIA, PS, LEED AP, Chief Executive Officer, who last year earned his LEED accreditation, states, "This blog will be another opportunity for us to share our knowledge and expertise to further the constantly evolving conversation of what it means to be "green." Our "sustainable" perspective at SSOE tends to be fairly pragmatic. We have a LEED resume that we're proud of, but some of our most sustainable work would never seek that recognition—things like helping an industrial client reclaim the heat that is lost in their process or a healthcare client select the right type of lighting to accommodate their needs and also save on their energy bill. The line between sustainability and simple best practices is becoming more blurred—which is probably a good thing. We hope our perspective on the front line of this evolving shift will be interesting even to those of you who might not be a traditional "environmentalist."
SSOE's commitment to sustainability is nothing new, it can be seen in their growing number of LEED accredited professionals and sustainable projects in progress. SSOE also has a Sustainable and Renewable Solutions group that is solely dedicated to helping clients implement strategies that minimize energy costs and reduce their carbon footprint. SSOE was also responsible for the design of the first Gold LEED certified central utility plant in the United States.
To visit SSOE's Sustainability Blog, please click blog.ssoe.com.
About SSOE Group
As a Top 10 Engineering / Architecture firm for the past 5 years, SSOE Group focuses on delivering Great Client Service to clients through a full range of project delivery solutions. They have been named a "Great Workplace" (Great Place to Work®) and one of the "Best AEC Firms to Work For" (Building Design + Construction).
With more than 20 offices around the world, SSOE is known for making its clients successful by saving them time, trouble, and money. Over the company's 65+ year history, it has earned a reputation for providing quality project solutions to semiconductor, automotive, food, chemical, glass, manufacturing, healthcare, power, and general building industries—with projects completed in 40 countries. Visit www.ssoe.com for additional information and career opportunities.
Media Contact:
Jenni Roder
(419) 469-1918
(419) 351-6480 cell
jroder@ssoe.com
You can follow any responses to this entry through the RSS feed. Responses are currently closed, but you can trackback from your own site.