SSOE Group Makes Second Industrial Acquisition in 2010: EOM-Ltd. specializes in Glass, Power, and Manufacturing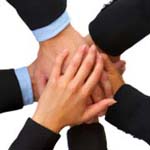 TOLEDO,Ohio, April 26, 2010 – SSOE Group, a global EPCM firm, has acquired EOM Ltd., a 60 year old multi-disciplined engineering firm that provides a broad range of technical services to the glass, power generation, and manufacturing industries. EOM will become part of SSOE's Industrial Process strategic business unit. The acquisition will result in increased technical resources and services, and will allow the newly expanded team to provide more robust in-house expertise to current glass and power industry clients such as Owens Corning, St. Gobain Containers, Johns Manville, Pilkington, American Electric Power, Consumers Energy, and First Energy.
Tony Damon, CEO of SSOE stated, "In January, SSOE acquired Orbital Technical Solutions (OTS), a firm widely known for its work in the power industry. That acquisition expanded our capabilities in the power market. The EOM acquisition will not only bring additional expertise to that market, but our glass industry clients will also benefit from the increased furnace design capabilities that EOM brings to the table." Damon describes both acquisitions as further evidence of SSOE's growth and commitment to the glass and power industries as well as to the State of Ohio. EOM's two Ohio locations will bring SSOE's total number of offices in its home state to six.
SSOE has seen its revenues in the glass industry grow 20% over the last three years, despite turbulent economic conditions. The resources available to service SSOE's Glass Industry business will almost double as a result of this acquisition. SSOE is currently ranked second among Industrial Design firms (Building Design + Construction, 2009).
For additional information on SSOE's services and capabilities affected by this acquisition, visit:
www.ssoe.com/glass
www.ssoe.com/power
www.ssoe.com/manufacturing
About SSOE Group
As a Top 10 Engineering / Architecture firm for the past 5 years, SSOE Group focuses on delivering Great Client Service to clients through a full range of project delivery solutions. They have been named a "Great Workplace" (Great Place to Work®) and one of the "Best AEC Firms to Work For" (Building Design + Construction).
With more than 20 offices around the world, SSOE is known for making its clients successful by saving them time, trouble, and money. Over the company's 65+ year history, it has earned a reputation for providing quality project solutions to semiconductor, automotive, food, chemical, glass, manufacturing, healthcare, power, and general building industries—with projects completed in 40 countries. Visit www.ssoe.com for additional information and career opportunities.
Media Contact:
Jenni Roder
(419) 469-1918
(419) 351-6480 cell
jroder@ssoe.com
You can follow any responses to this entry through the RSS feed. Responses are currently closed, but you can trackback from your own site.