SSOE Group Platinum Sponsor of AmCham Shanghai's 2013 Manufacturing Summit in China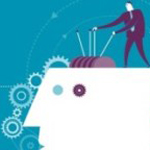 Shanghai, China, September 27, 2013 – SSOE Group (www.ssoe.com), a global engineering, procurement, and construction management (EPCM) firm, announces that it will continue its' support again this year as a Platinum Sponsor for AmCham Shanghai's Manufacturing Summit, presented by the AmCham Shanghai Manufacturers' Business Council and Suzhou Committee. The event is being held October 17th, 2013 at the Ritz Carlton Hotel in Shanghai.
The theme of this year's summit is "Competitiveness: China's Manufacturing Upgrades and Innovation" and will focus on major trends in the manufacturing industry in China with participation from manufacturing executives, engineers, specialists, and practitioners. In addition, the full-day conference will feature a keynote address, presentations by leading industry experts, and informative panel discussions.
SSOE will also be exhibiting at Manufacturing Summit. John Thompson, Business Development Manager for SSOE in China will be present to answer attendees' questions. SSOE has been a member and active sponsor of AmCham Shanghai since 2005.
SSOE is a U.S.-based EPCM firm with more than 20 offices and an expanding presence in the Asia Pacific region including Shanghai, Beijing, Singapore, Mumbai and Malaysia. In 2009, SSOE was granted a Chinese design license. The license allows SSOE to directly perform architectural and engineering detailed design services for its clients within China.
For more information on the conference, please visit: http://www.amcham-shanghai.org/AmChamPortal/Event/EventDetail.aspx?EventId=5802
To learn more about SSOE's experience in China as well as current career opportunities, visit: www.ssoe.com/china
About SSOE Group
As a Top 10 Engineering / Architecture firm for the past 5 years, SSOE Group focuses on delivering Great Client Service to clients through a full range of project delivery solutions. They have been named a "Great Workplace" (Great Place to Work®) and one of the "Best AEC Firms to Work For" (Building Design + Construction).
With more than 20 offices around the world, SSOE is known for making its clients successful by saving them time, trouble, and money. Over the company's 65+ year history, it has earned a reputation for providing quality project solutions to semiconductor, automotive, food, chemical, glass, manufacturing, healthcare, power, and general building industries—with projects completed in 40 countries. Visit www.ssoe.com for additional information and career opportunities.
Media Contact:
Jenni Roder
(419) 469-1918
(419) 351-6480 cell
jroder@ssoe.com
You can follow any responses to this entry through the RSS feed. Both comments and pings are currently closed.
Tagged china-feature, shanghai