SSOE Group Puts its "Tech Power" On Display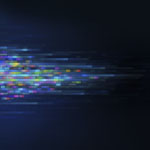 Toledo, Ohio, May 17, 2011 – SSOE Group puts the power of technology to work on its government projects and will put those capabilities on display at the upcoming Joint Engineer Training Conference and Expo (JETC) May 25-26 at the Gaylord Texan Resort and Convention Center in Grapevine, Texas.
Mike Duffey, PE, Director of Federal Programs, will attend on SSOE's behalf. "We have the capabilities to design government facilities with ease through BIM technology. SSOE understands how and when to leverage 3D, 4D, and daylighting—among others—to achieve goals and objectives for the building," said Duffey.
As part of its exhibit, SSOE will showcase some of the latest technology it is using to save government agencies time, trouble, and money. The firm is well known as a leader in the utilization of 3D BIM and other design tools, and is dedicated to researching and developing new technologies.
JETC is co-hosted by the Society of American Military Engineers (SAME) and the Fort Worth Post.
For more information on the forum, please visit: http://s3.goeshow.com/same/training/2011/index.cfm
About SSOE Group
As a Top 10 Engineering / Architecture firm for the past 5 years, SSOE Group focuses on delivering Great Client Service to clients through a full range of project delivery solutions. They have been named a "Great Workplace" (Great Place to Work®) and one of the "Best AEC Firms to Work For" (Building Design + Construction).
With more than 20 offices around the world, SSOE is known for making its clients successful by saving them time, trouble, and money. Over the company's 65+ year history, it has earned a reputation for providing quality project solutions to semiconductor, automotive, food, chemical, glass, manufacturing, healthcare, power, and general building industries—with projects completed in 40 countries. Visit www.ssoe.com for additional information and career opportunities.
Media Contact:
Jenni Roder
(419) 469-1918
(419) 351-6480 cell
jroder@ssoe.com
You can follow any responses to this entry through the RSS feed. Responses are currently closed, but you can trackback from your own site.