SSOE Group Renews Project Management Institute's Registered Consultant Program
Online resource helps organizations connect with consulting firms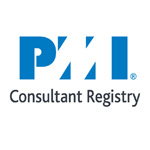 Toledo, Ohio, August 17, 2012 – SSOE Group (www.ssoe.com), a global engineering, procurement, and construction management (EPCM) firm, today announces that it has renewed its membership to the Project Management Institute's (PMI) Registered Consultant Program, an online resource that provides organizations with the convenience of accessing a PMI-maintained list of consulting firms that are able to improve their project, program, and portfolio management practices.
As more organizations adopt project management as a strategic competency for achieving business results, many are seeking the advice of consultants to enhance their project management capabilities.  The PMI Consultant Registry (http://rcpdirectory.pmi.org/) is complimentary to organizations, as is the PMI-developed "A Guide on How to Select a Project Management Consultant."
SSOE offers program management services from conception through construction, to commissioning and start-up, for seamless project delivery while utilizing PMI's Project Management Body of Knowledge (PMBOK) as its foundation. As a result, SSOE has saved their clients more than 40% of its fee on projects as part of their Value Promise.
Mary Stepnick, AIA, PMP, Director of Quality Processes and Systems explained "The Registered Consultant Program is a great way for SSOE to connect with potential clients who want their projects led by Certified Project Management Professionals." The 2012 PMI "Pulse of the Profession" study found that organizations with more than 35% PMP certified project managers had better project performance. Stepnick continued, "SSOE currently has 54 % of our project managers PMP certified and we are committed to seeing that the majority of our project managers earn this designation as a means of improving the value we deliver to clients."
SSOE and more than 150 other companies in over 30 countries are listed on the registry.
About SSOE Group
As a Top 10 Engineering / Architecture firm for the past 5 years, SSOE Group focuses on delivering Great Client Service to clients through a full range of project delivery solutions. They have been named a "Great Workplace" (Great Place to Work®) and one of the "Best AEC Firms to Work For" (Building Design + Construction).
With more than 20 offices around the world, SSOE is known for making its clients successful by saving them time, trouble, and money. Over the company's 65+ year history, it has earned a reputation for providing quality project solutions to semiconductor, automotive, food, chemical, glass, manufacturing, healthcare, power, and general building industries—with projects completed in 40 countries. Visit www.ssoe.com for additional information and career opportunities.
Media Contact:
Jenni Roder
(419) 469-1918
(419) 351-6480 cell
jroder@ssoe.com
You can follow any responses to this entry through the RSS feed. Both comments and pings are currently closed.