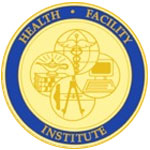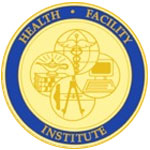 ENGLEWOOD, Colorado, July 16, 2012 – SSOE Group (www.ssoe.com), a global engineering, procurement, and construction management (EPCM) firm, announced today that David Gillespie, AIA, LEED AP, and Jim Otte, NICET IV, Data / Fire / Security Specialist, both of SSOE, have been selected to co-present at the Health Facility Institute's (HFI) 23rd Annual Healthcare Facility Project Development Symposium. The event will be held October 21 -24, 2012 at the Inverness Hotel & Conference Center in Englewood, Colorado. This year's symposium will focus on "Technology and Innovation – The Future of Healthcare Facility Development".
At its heart, Knowledge Management is capturing the right information and delivering it to the right people, at the right time. The presentation, "Knowledge Management! – The New Penicillin" will educate attendees on how this concept can be applied to the design, construction, maintenance, and operation of healthcare facilities. Gillespie and Otte will provide context to attendees through a short overview of the evolution of information technology within the healthcare industry, beginning with the "Information Age". The presentation will focus on future influences Knowledge Management will have on equipment acquisition strategies, construction management delivery parameters, and the A/E selection process. Attendees will also learn about trends in Knowledge Management over the next 10 years and will come away with thoughts on better planning for facility needs. Gillespie and Otte are scheduled to present at 10:45 a.m. on October 24, 2011
David Gillespie has nearly 30 years of experience in the design of commercial, healthcare, and industrial projects. He has expertise in large scale healthcare facilities and was the senior project architect for the design of the first all-digital hospital covering more than one million square feet. He is currently a member of American Institute of Architects (AIA) and is a Leadership in Energy and Environmental Design (LEED®) Accredited Professional. Most recently, Gillespie was published in the QST Journal of the ARRL in September, 2011 for his article "Alabama Slammer" on emergency communications during the 2011 multi-state tornado event.
Jim Otte has over 25 years of experience in the engineering and design of complex data, fire, security, sound, and telecommunications systems. In addition, he has expertise in commissioning, threat analysis, project and contract management, and quality control review. Otte is certified in many areas including Software House Access Control, Lenel Enterprise Applications, Panasonic Application, NICET Level 4, and EST Platform Training. Most recently, Otte presented "UTC – The Future of Access Control in Security" at the UTC Access Control Symposium held last July. Otte is also scheduled to present alongside Verner at the 2012 HEALTHCARE DESIGN Conference in November.
For more information on this session and the Health Facility Institute (HFI) 23rd Annual Healthcare Facility Project Development Symposium, please visit:
http://www.hfi.org/index.php?option=com_content&view=article&id=27&Itemid=97
https://www.ssoe.com/wp-content/uploads/2012/07/150x150_SSOE_health-facility-institutes-23rd-annual-conference.png
150
150
hitch
https://www.ssoe.com/wp-content/uploads/2018/05/logo_ssoe.png
hitch
2012-07-16 13:03:42
2018-11-01 10:58:41
SSOE Group to Present at the Health Facility Institute's 23rd Annual Conference on "The Future of Healthcare Facility Development"