SSOE Group Presents at the Society of Hispanic Professional Engineers (SHPE) 2012 National Conference
Carlos Valenzuela of SSOE will speak at the largest Hispanic technical conference in the United States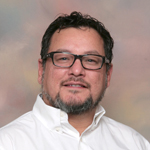 Fort Worth, Texas, September 6, 2012– SSOE Group (www.ssoe.com), a global engineering, procurement, and construction management (EPCM) firm, announced today that Carlos Valenzuela, CCM,Construction Department Manager at SSOE, will be one of three to speak during the SHPE Civil and Industrial Engineering Discipline Luncheon at the Society of Hispanic Professional Engineers (SHPE) 2012 National Conference taking place November 14-18, 2012 at the Fort Worth Convention Center in Texas.
SHPE holds the largest annual Hispanic technical conference in the United States, offering companies a forum to network with both students, professional engineers, and other technical talent. Attendees will have the opportunity to interview with prospective companies at the Career Fair and Graduate School Exposition, as well as participate in competitions to put their engineering, science, and math knowledge to the test.
Carlos Valenzuela is a bi-lingual construction manager and civil engineer for SSOE's construction and program / project management group. With his 20 years of experience, Carlos is able to recognize and resolve challenges for construction projects through strategic planning, cost engineering, risk assessment control, and the organization of people and resources toward the effective and efficient pursuit of predetermined objectives. He is a Certified Construction Manager (CCM) and has earned an OSHA 30 hour certification.
Carlos is scheduled to present on Thursday, November15th between11:45am and 1:15 pm CST. For more information and to register for the conference, please visit: http://conference.shpe.org/shpe2012/index.php
About SSOE Group
As a Top 10 Engineering / Architecture firm for the past 5 years, SSOE Group focuses on delivering Great Client Service to clients through a full range of project delivery solutions. They have been named a "Great Workplace" (Great Place to Work®) and one of the "Best AEC Firms to Work For" (Building Design + Construction).
With more than 20 offices around the world, SSOE is known for making its clients successful by saving them time, trouble, and money. Over the company's 65+ year history, it has earned a reputation for providing quality project solutions to semiconductor, automotive, food, chemical, glass, manufacturing, healthcare, power, and general building industries—with projects completed in 40 countries. Visit www.ssoe.com for additional information and career opportunities.
Media Contact:
Jenni Roder
(419) 469-1918
(419) 351-6480 cell
jroder@ssoe.com
You can follow any responses to this entry through the RSS feed. Both comments and pings are currently closed.
Tagged careers-feature, construction-feature