SSOE Group Welcomes New Business Development Manager for China Operations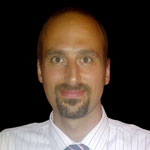 Beijing, China – July 3, 2012 – SSOE Group (www.ssoe.com), a global engineering, procurement, and construction management (EPCM) firm, announces the appointment of John Thompson as the new business development manager for SSOE's China operations. SSOE has three offices in China including one in Beijing, where Thompson will be located.
Thompson will be responsible for driving business development activities across China along with further developing existing client relations. In this role, he will work closely with Rob Benedetti, SSOE's Business Director for the Asia Pacific region. Benedetti stated, "We are delighted to have John join our team. He possesses the important commercial and technical experience and expertise that will prove critical in assisting us to accelerate our business growth in China." He added, "As SSOE expands our reach, and growth, throughout the Asia Pacific, John, along with our Country Manager, Bai Yanxiang, will guide our growth as we expect China to remain the region's critical growth engine, and, along with the USA, the world's most important economy."
Thompson brings with him over 10 years of business development, sales, and project management experience. His expertise includes driving targeted business development activities, writing and presenting proposals/presentations, developing and managing business networks, contract negotiation, as well as scope development, planning, and leading projects. Thompson comes to SSOE from edg (China) Corporation Ltd, an interior design and construction firm specializing in corporate offices, commercial spaces, boutiques, financial facilities and medical facilities. There he served as a key account manager in their Beijing office and brought in new clients such as Halliburton, Asian Development Bank, and Baker Botts.
He holds a Bachelor of Science (with honors) in information technology from the University of Salford in the United Kingdom. In addition, Thompson has attended an advanced business Chinese language course at Beijing Mandarin School as well as Japanese language and culture classes at The Center for Japanese Language and Culture of Osaka University in Japan.
About SSOE Group
As a Top 10 Engineering / Architecture firm for the past 5 years, SSOE Group focuses on delivering Great Client Service to clients through a full range of project delivery solutions. They have been named a "Great Workplace" (Great Place to Work®) and one of the "Best AEC Firms to Work For" (Building Design + Construction).
With more than 20 offices around the world, SSOE is known for making its clients successful by saving them time, trouble, and money. Over the company's 65+ year history, it has earned a reputation for providing quality project solutions to semiconductor, automotive, food, chemical, glass, manufacturing, healthcare, power, and general building industries—with projects completed in 40 countries. Visit www.ssoe.com for additional information and career opportunities.
Media Contact:
Jenni Roder
(419) 469-1918
(419) 351-6480 cell
jroder@ssoe.com
You can follow any responses to this entry through the RSS feed. Both comments and pings are currently closed.