SSOE Group Welcomes Phil De La Torre, Ph.D., Director of Training & Organizational Development
De La Torre to focus on global training and development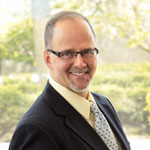 TOLEDO, Ohio, April 30, 2012 – SSOE Group (www.ssoe.com), an international architectural, engineering, procurement, and construction management (EPCM) firm welcomes Dr. Phil De La Torre as the newly named Director of Training and Organizational Development. In this role, Dr. De La Torre will lead the development, management, and execution of SSOE's technical and leadership training, as well as organizational development globally.
Dr. De La Torre has over 17 years of experience in management consulting around the world. His expertise includes management consulting, leadership development and coaching, teambuilding, and personality assessment. He comes to SSOE from Watterson & Associates, Inc., a consulting firm in Chagrin Falls, Ohio. There he served as a Senior Organizational Development and Leadership Coach.
Tony Damon, President and CEO of SSOE remarked "We are excited to have Phil join SSOE and welcome him as the newest addition to our leadership team. His unique skill set will play an important role in achieving our growth objectives. This is a new position for our company and we are very optimistic that Phil's significant experience worldwide will allow him to further assist SSOE with training and organizational development on a global scale."
Dr. De La Torre's past corporate assignments include: Manager, Organizational Development and Human Resources at Marathon Petroleum Company in Findlay, Ohio; Senior Organizational Development Leader at Owens Corning in Toledo, Ohio; Management Consultant and Training Specialist with Personnel Decisions International in Detroit, Michigan; and Change Management Leader and Team Facilitator at Centrex Corporation, Inc.
Dr. De La Torre holds a bachelor's degree in business psychology from Florida State University and a master's and doctorate degree in industrial-organizational psychology from Bowling Green State University (BGSU). Additionally, he has completed coursework at BGSU on organizational development and leadership. Dr. De La Torre has co-authored three articles pertaining to organizational climate / culture, transfer of training success, change management, and job analysis. He is fluent in both English and Spanish and has conducted training workshops and leadership coaching in the U.S., Asia, South America, and Mexico. Dr. De La Torre is a member of the American Society of Training Development and the Society of Industrial and Organizational Psychology.
About SSOE Group
As a Top 10 Engineering / Architecture firm for the past 5 years, SSOE Group focuses on delivering Great Client Service to clients through a full range of project delivery solutions. They have been named a "Great Workplace" (Great Place to Work®) and one of the "Best AEC Firms to Work For" (Building Design + Construction).
With more than 20 offices around the world, SSOE is known for making its clients successful by saving them time, trouble, and money. Over the company's 65+ year history, it has earned a reputation for providing quality project solutions to semiconductor, automotive, food, chemical, glass, manufacturing, healthcare, power, and general building industries—with projects completed in 40 countries. Visit www.ssoe.com for additional information and career opportunities.
Media Contact:
Jenni Roder
(419) 469-1918
(419) 351-6480 cell
jroder@ssoe.com
You can follow any responses to this entry through the RSS feed. Both comments and pings are currently closed.