SSOE Group Welcomes Sonny Hamizadeh, Senior Account Executive for the Life Sciences Practice
Hamizadeh's focus will be higher education, science and technology, and continuing care markets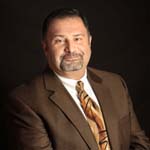 TOLEDO, Ohio, February 21, 2012 – SSOE Group (www.ssoe.com), an international architectural, engineering, procurement, and construction management (EPCM) firm welcomes S. Sonny Hamizadeh, AIA, as Senior Account Executive and the newest member of its Life Sciences practice.
Sonny has over 25 years of experience in the architecture and construction field. His experience includes managing and operating architectural operations, marketing and client relations, project design and layout, constructability reviews, construction administration, project management, and the management of multiple design teams.
"We are excited to have Sonny join our team at a time when SSOE's business continues to expand and grow." said Dave Verner, Senior Vice President, Life Sciences SBU. "His extensive background and experience will allow him to further assist SSOE with our growth objectives for our Life Sciences practice. Sonny's particular emphasis will be on higher education, science and technology, and continuing care."
Sonny comes to SSOE from Poggemeyer Design Group (PDG). There he was the Sr. Vice President and Integrated Design Division Manager for all vertical designs which includes Architectural, Interior Design, Mechanical/Plumbing Engineering and Structural Engineering disciplines. There he worked for higher education clients such as Bowling Green State University, Eastern Michigan, Kent State University, Owens Community College, and The University of Toledo, as well as healthcare clients such as HCR-Manor Care, Community Health Services, and Oriented Senior Centers where he completed projects in Florida, Ohio, Michigan, Texas, North Carolina, Pennsylvania and Indiana. Some of his most recent projects include the Allied Health and Public Services building at Northwest State Community College, the School of Nursing and Music at Terra State Community College, and the Blakely Care Center in Bowling Green, Ohio.
Sonny received his Bachelor of Fine Arts in Architectural and Environmental Design from Bowling Green State University. He also has an Associate's Degree in Architectural Design from Monterey Peninsula College in California.
About SSOE Group
As a Top 10 Engineering / Architecture firm for the past 5 years, SSOE Group focuses on delivering Great Client Service to clients through a full range of project delivery solutions. They have been named a "Great Workplace" (Great Place to Work®) and one of the "Best AEC Firms to Work For" (Building Design + Construction).
With more than 20 offices around the world, SSOE is known for making its clients successful by saving them time, trouble, and money. Over the company's 65+ year history, it has earned a reputation for providing quality project solutions to semiconductor, automotive, food, chemical, glass, manufacturing, healthcare, power, and general building industries—with projects completed in 40 countries. Visit www.ssoe.com for additional information and career opportunities.
Media Contact:
Jenni Roder
(419) 469-1918
(419) 351-6480 cell
jroder@ssoe.com
You can follow any responses to this entry through the RSS feed. Both comments and pings are currently closed.
Tagged education-feature, healthcare-feature