SSOE Group Welcomes Stacie Anderson as Human Resource Manager in Portland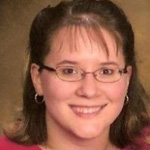 PORTLAND, Oregon, August 26, 2013 – SSOE Group (www.ssoe.com), a global engineering, procurement, and construction management (EPCM) firm, is pleased to welcome Stacie Anderson, PHR as its new Human Resources Manager. Stacie will be located in SSOE's Portland, Oregon office and will primarily lead human resource (HR) activities for SSOE's Advanced Technology Strategic Business Unit (SBU).
Stacie has nearly 15 years of experience as a human resource professional and comes to SSOE from RadiSys Corporation, a global provider of wireless infrastructure solutions in the telecom, aerospace, and defense markets headquartered in Hillsboro, Oregon. There she served as a Senior HR Business Partner for the past several years. In her new role, Stacie will be responsible for leading HR programs, policy implementation, and working with her SBU to fulfill overall staffing needs.
Stacie received her Bachelor of Social Science and Business Administration in Human Resources and General Management from Portland State University in Oregon. In addition, she earned her certification as a Professional in Human Resources (PHR) from the Society of Human Resource Management (SHRM) in 2002. Stacie has been an active member of SHRM for the past fifteen years.
"SSOE's leadership in the high tech industry has created significant growth opportunities for our firm on the West coast. I'm confident Stacie will be a great asset to our HR team in attracting, developing, and retaining high quality employees to serve our clients in that region. Her background in the industry and working with a global firm will position her in the new role and we are very excited to welcome her to the team!" said Monica Dugan, SPHR, Vice President, and Corporate Director of Human Resources.
To learn about other career opportunities available at SSOE please visit: www.ssoe.com/careers.
About SSOE Group
As a Top 10 Engineering / Architecture firm for the past 5 years, SSOE Group focuses on delivering Great Client Service to clients through a full range of project delivery solutions. They have been named a "Great Workplace" (Great Place to Work®) and one of the "Best AEC Firms to Work For" (Building Design + Construction).
With more than 20 offices around the world, SSOE is known for making its clients successful by saving them time, trouble, and money. Over the company's 65+ year history, it has earned a reputation for providing quality project solutions to semiconductor, automotive, food, chemical, glass, manufacturing, healthcare, power, and general building industries—with projects completed in 40 countries. Visit www.ssoe.com for additional information and career opportunities.
Media Contact:
Jenni Roder
(419) 469-1918
(419) 351-6480 cell
jroder@ssoe.com
You can follow any responses to this entry through the RSS feed. Both comments and pings are currently closed.