SSOE Group's Arnaud Longeau Receives NAVELSG Junior Officer of the Year Award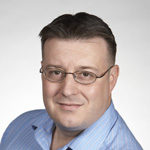 Phoenix, Arizona, June 08, 2010 – Arnaud Longeau, RA, LEED AP, of SSOE Group, global engineering, procurement, and construction management (EPCM) firm, was recently recognized as the Navy Expeditionary Logistics Support Group (NAVELSG) Junior Officer of the Year (JOY). He received a Navy and Marine Corps Achievement Medal at NAVELSG's annual Commanders Conference held in Williamsburg. He served with distinction while concurrently filling two roles in the past year, both as the executive officer and maintenance officer of Navy Cargo Handling Battalion 14 (NCHB). Longeau was commissioned into the naval service through the Direct Commission Officer Program in 2003, as a Civil Engineering Corps (CEC) Officer. Remarkably, he is the first CEC Officer since the awards inception to receive the NAVELSG JOY in this predominantly Supply Corps Officer Organization.
"LT. Longeau's record stood out from the pack of a very qualified and extremely competitive group of junior officers nominated for this award. He represents the finest of the Navy Expeditionary Logistics Support Group and the Navy Reserve," said Rear Adm. Patricia E. Wolfe, COMNAVELSG.
According to Wolfe, in spite of enormous odds, Longeau's dedication to both the mission and his shipmates was instrumental in enabling NCHB-14 to successfully complete its Unit Level Training and Readiness Assessment (ULTRA), and to receive an official certification as "Ready for Mobilization" (RFM).
"Although still very junior, he was selected to be the executive officer, and was the right choice at the right time ensuring NCHB14's successful performance during their ULTRA. His significant achievements helped to propel NCHB-14 forward in 2009, and are now serving as a benchmark in maintaining their operational readiness into the future," said Wolfe.
In his civilian life, Longeau is a Project Manager at SSOE Group. He has been with the firm since early 2008 and has a primary focus in the healthcare sector. In his position, Longeau directs his team of specialists through healthcare facility projects while supervising the overall project design, and conducting weekly in-house project coordination meetings. He has significant experience with complex multimillion dollar healthcare facilities as well as large commercial projects.
"SSOE is very proud of Arnaud for this accomplishment. This is a wonderful recognition for his outstanding leadership and service. We salute him for his commitment and dedication to our country." said Mike Duffey, PE, Director, Federal Programs for SSOE Group and retired Lt Colonel and former Squadron Commander and Base Civil Engineer from the Air National Guard.
About SSOE Group
As a Top 10 Engineering / Architecture firm for the past 5 years, SSOE Group focuses on delivering Great Client Service to clients through a full range of project delivery solutions. They have been named a "Great Workplace" (Great Place to Work®) and one of the "Best AEC Firms to Work For" (Building Design + Construction).
With more than 20 offices around the world, SSOE is known for making its clients successful by saving them time, trouble, and money. Over the company's 65+ year history, it has earned a reputation for providing quality project solutions to semiconductor, automotive, food, chemical, glass, manufacturing, healthcare, power, and general building industries—with projects completed in 40 countries. Visit www.ssoe.com for additional information and career opportunities.
Media Contact:
Jenni Roder
(419) 469-1918
(419) 351-6480 cell
jroder@ssoe.com
You can follow any responses to this entry through the RSS feed. Responses are currently closed, but you can trackback from your own site.